What is the RAD SYSTEM used for?
Kit with thin hyperstatic cord for rappelling, crevasse rescue and roped glacier travel.
Warnings
Read the technical notice before viewing the following techniques.
It is important to fully understand the information provided in the technical notice before using this complementary information
Mastering these techniques requires training.
Consult a professional before attempting to perform these techniques on your own.
The RAD SYSTEM can be carried when the anticipated situation does not require the use of a dynamic rope.
Its light weight and small size allow this minimal kit to be carried on trips of low technical difficulty, offering a means of protection in escape situations, or when negotiating obstacles on the descent.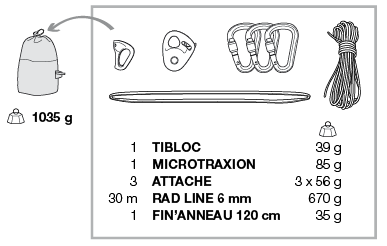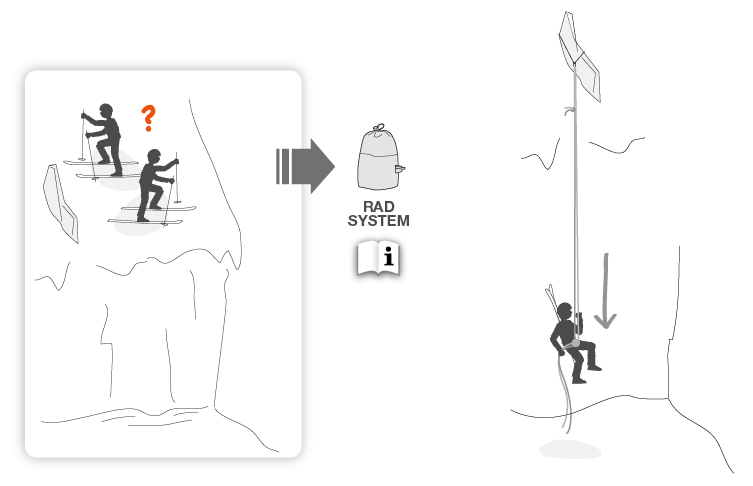 ---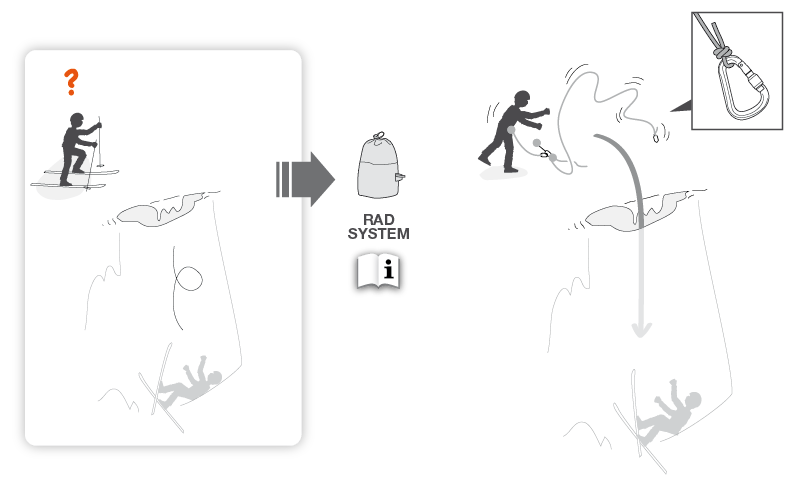 ---