Crevasse rescue no. 1: transferring the victim's weight to an anchor
Once the fall has been arrested, the person on the surface holds the victim by acting as a counter-weight. Rapidly creating an anchor allows unloading of the victim's weight to organize the rescue.
Warnings
Carefully read the Instructions for Use used in this technical advice before consulting the advice itself. You must have already read and understood the information in the Instructions for Use to be able to understand this supplementary information.
Mastering these techniques requires specific training. Work with a professional to confirm your ability to perform these techniques safely and independently before attempting them unsupervised.
We provide examples of techniques related to your activity. There may be others that we do not describe here.
1. Creating a reliable anchor: ice axe or ski buried in the snow, or an ice screw in the ice. Connecting a sling to the anchor while respecting the direction of pull towards the victim.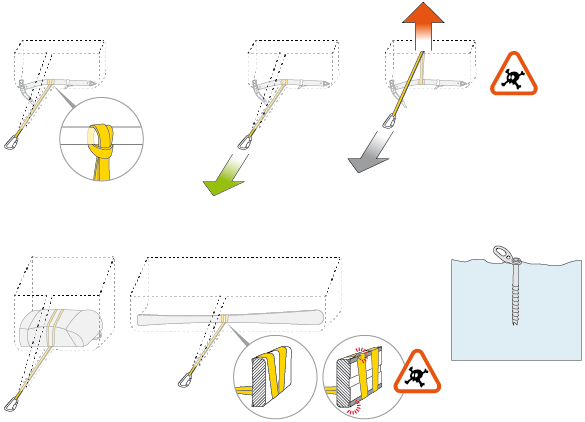 2. Install the MICRO TRAXION on the rope in the direction of hauling: it locks when pulled toward the anchor, and slides when pulled toward the victim.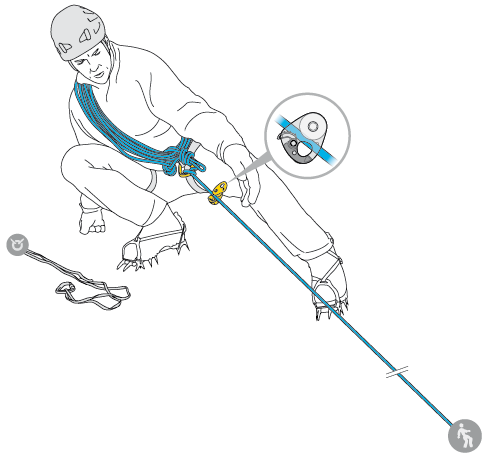 3. Connect the MICRO TRAXION to the anchor sling with a symmetrical locking carabiner (ATTACHE 3D). Extend the sling to its maximum length while sliding the MICRO TRAXION on the rope toward the victim.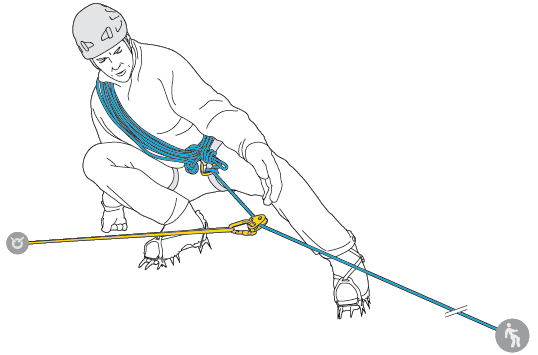 4. Gently release the tension of the rope on the harness to transfer the load to the MICRO TRAXION. Be careful to avoid jerky movements at this time, which would weaken the anchor.
Verify that the anchor is holding well under load. Untie the knot securing the chest loops, while remaining tied in to the end of the rope.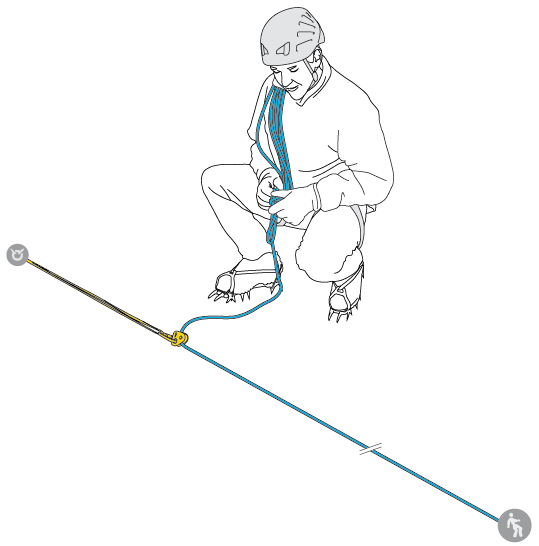 5. The victim is now held only by the anchor; the rescuer is able to move freely.