CORAX LT: Built To Last Longer
Our new entry-level harnesses offer uncompromising Petzl quality at an affordable price.
April 23 2021
Rock climbing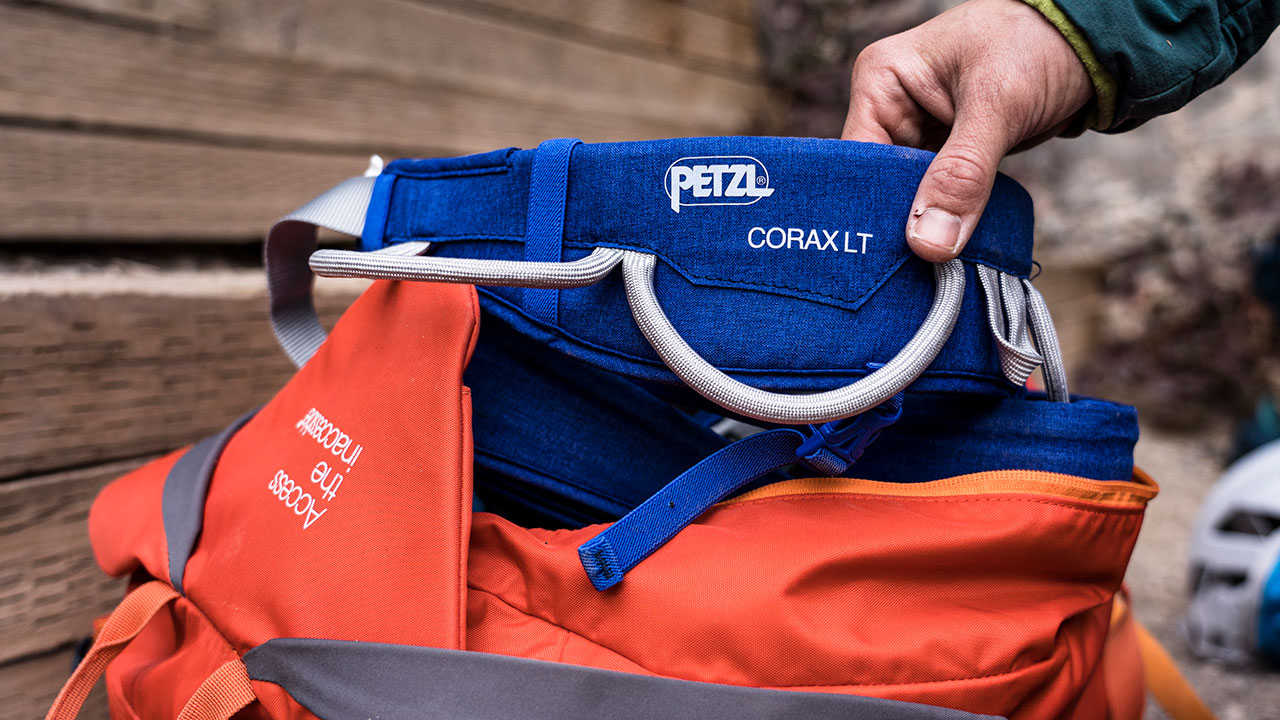 It's hard to find a great harness at an affordable price. Extra comfort, extended durability, and versatile features usually come with an increased cost of design and production. That means that the price-conscious climber is constantly battling compromises: How much comfort can I sacrifice? How many seasons can I expect it to last? Will it perform well on advanced terrain? Can I still spend my money ethically? 
The new CORAX LT harness family is Petzl's argument against these types of compromise. We think it's not just possible but mandatory that our "budget friendly" harnesses benefit from the same high-quality materials and manufacturing principles that make our advanced harnesses so popular.

QUALITY CONSTRUCTION
The
CORAX LT
and
CORAX LT WOMEN
harnesses are built with our FRAME technology, which layers comfortable foam over load-bearing webbing. This is the traditional way to make a harness — but at Petzl, we have our own take on it. We use high-quality materials and some clever design tweaks to transform the simple "foam and webbing" design into a comfortable, durable solution that showcases the Petzl difference. 
First and foremost, the Petzl CORAX LT harnesses differ from many other affordably-priced harnesses because of the foam. The CORAX LT harnesses use high-quality EVA foam, while similarly priced harnesses use inexpensive EPE foam. EVA (ethylene-vinyl acetate) foam is normally used in pricier harnesses because of its resilience and long lifespan. That same long lifespan means it's ideal for sporting goods that will experience repeated impacts every time they're used — items like hockey pads, boxing gloves, and running shoes. 

On the other hand, EPE (expanded polyethylene) foam is the traditional option for making disposable packaging materials. It's cheap to buy and use, but doesn't show up in ultrarunning shoes for the same reason it doesn't show up in our harnesses: EPE breaks down more quickly than EVA. 
So, why does the foam matter? Why do we use the better, longer-lasting, more-expensive EVA foam in our affordable harness? Because the foam in a climbing harness reduces pressure points when hanging for extended periods of time, and it also disperses impact forces in the event of a fall. Those two things translate to a more comfortable harness. If the foam degrades quickly, the harness won't reduce and distribute pressure as reliably over time. That's why we choose to use EVA foam in the CORAX LT harnesses. We want it to stay comfortable for longer, even if it's not one of our highly technical harnesses. The end result is that the CORAX LT has excellent pressure distribution right out of the box, and the comfort won't degrade over the life of the harness.
After we decided on the foam, we also made sure that the harness was durable enough to withstand some real adventuring without sacrificing comfort. Beginner climbers or budget-conscious climbers can't always expect their harness to stand up to much wear. On the CORAX LT, though, the exterior is covered with a tough, abrasion-resistant fabric, and the interior features soft, supple mesh for a skin-friendly feel.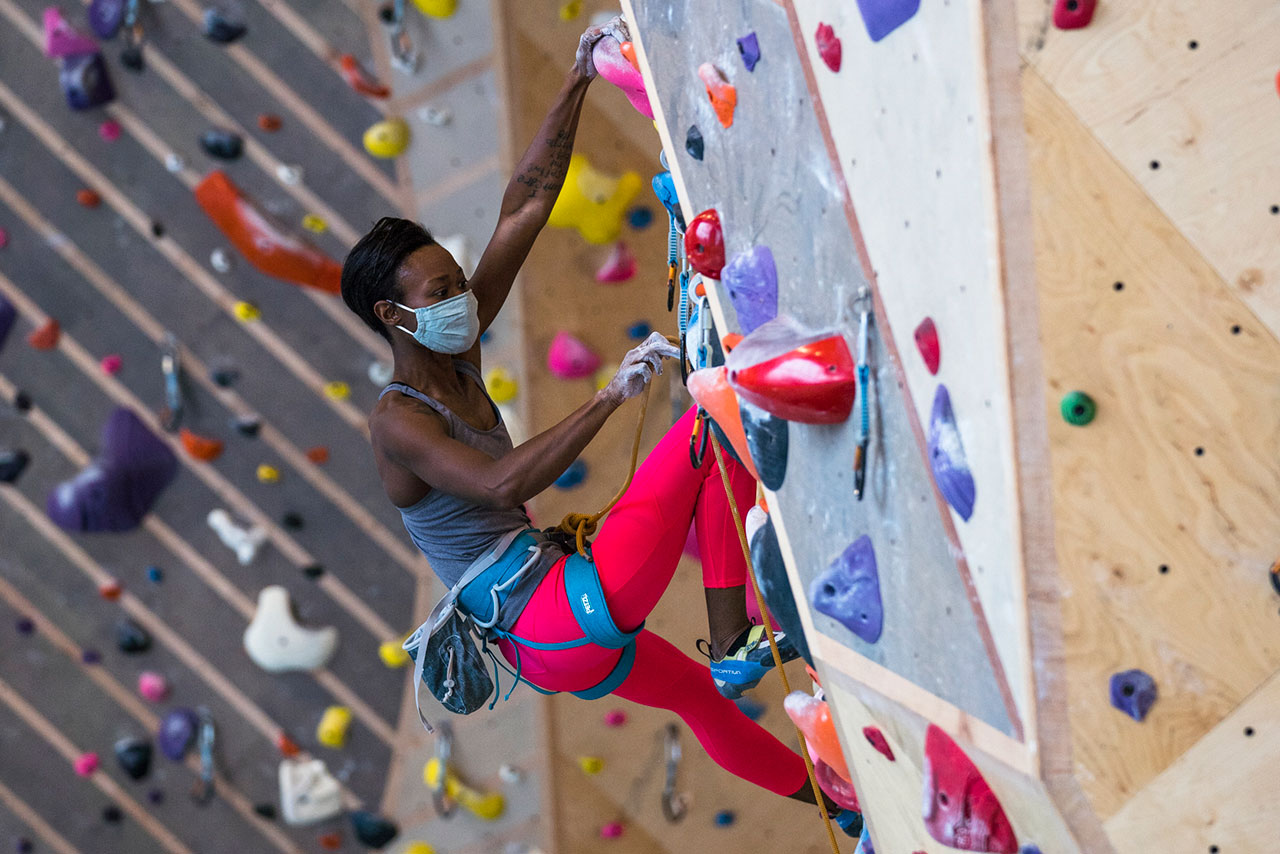 READY FOR SMALL OR BIG OBJECTIVES
A beginner-friendly price doesn't have to mean a beginner-only harness. Most new climbers will eventually want to venture beyond the gym, so Petzl's new entry-level harnesses are equipped with the features and construction you need to climb ever-bigger and ever-harder stuff. This means that the CORAX LT is ready to follow you through tons of adventures, whether you're itching to get far away from plastic, far away from bolts, or just far off the ground. Four intelligently designed gear loops and a rear accessory loop mean that the CORAX LT family is ready for the extra gear required for outdoor multi-pitch or traditional climbing. Plus, the wide waist belt makes a sturdy platform for a Petzl CARITOOL EVO for racking ice and aid gear, and durable materials in high-wear areas (like polyester reinforcements on the tie-in points and a steel DOUBLEBACK buckle on the waist) help the harness last for adventure after adventure.
RESPONSIBLY MANUFACTURED IN PETZL FACILITIES
Some companies choose to outsource the production of their affordable harnesses in order to maintain good profit margins. At Petzl, we believe that price-conscious climbers shouldn't have to sacrifice safety, trust, or ethics for the sake of their wallets. Every CORAX LT harness is made by Petzl employees in our Petzl Manufacturing Malaysia facility and tested in-house for safety and proper construction. As a family-owned company, we go out of our way to protect our employees, our customers, and our environment. Among these protections are strict manufacturing and labor guidelines, including a Restricted Substances List and a Code of Conduct that focuses on working conditions, health and safety, and environmental responsibility. All Petzl manufacturing facilities are also ISO 9000 certified for quality control, part of our goal to allow zero defective products to leave our facilities.

IT ALL SUMS UP TO THE PETZL DIFFERENCE 
Better materials, versatile features, responsible manufacturing — none of these things are new to Petzl gear. We take pride in building quality solutions as responsibly as we can. The CORAX LT and CORAX LT WOMEN just bring that consistent quality to a new type of climber, one accustomed to making compromises. And that's the Petzl difference: We're not here to make compromises.