Explore The World's Largest Cave
My journey through the world's largest cave, Hang Son Doong, was full of jaw-dropping awe. Nothing could have prepared me for the difficulty of Southeast Asia jungle trekking or how stunned I would be when I entered the unique eco-system and gazed upon the dolines.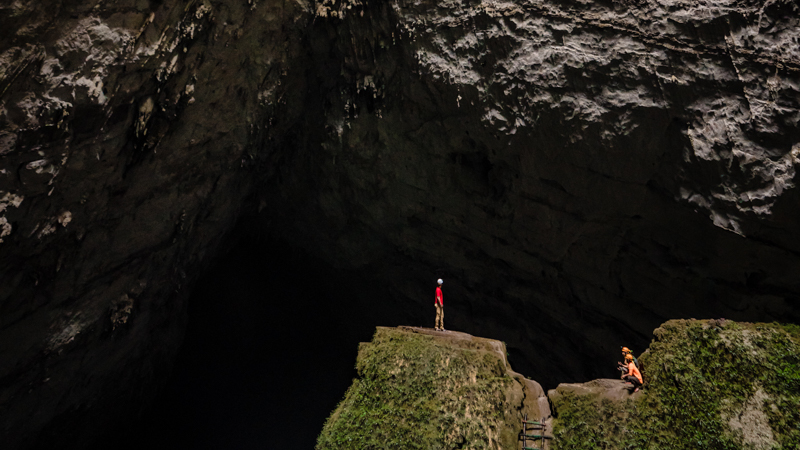 In 1990, a local farmer named Ho Khanh discovered an opening in a cliff made of limestone in Phong Nha Ke Bang National Park in Central Vietnam. He noticed clouds emerging from the entrance and echoing roars of rushing water. A steep drop into the opening, now measured to be 80m, intimidated Khanh from exploring further and he continued on his way.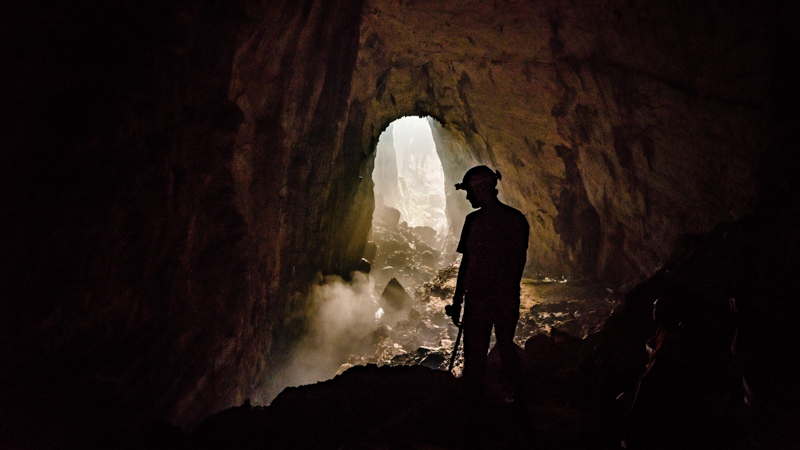 Many years later, Howard and Deb Limbert, two British Cave Research Association experts, persuaded Ho Khanh to try and pinpoint the location of this cave. Unfortunately, all of the discovery trips failed to rediscover the mysterious cave. When Ho Khanh went on a hunting trip in 2008, he miraculously found the cave again and led Deb and Howard there a year later. The cave was named Hang Son Doong, which translates to "Mountain River Cave".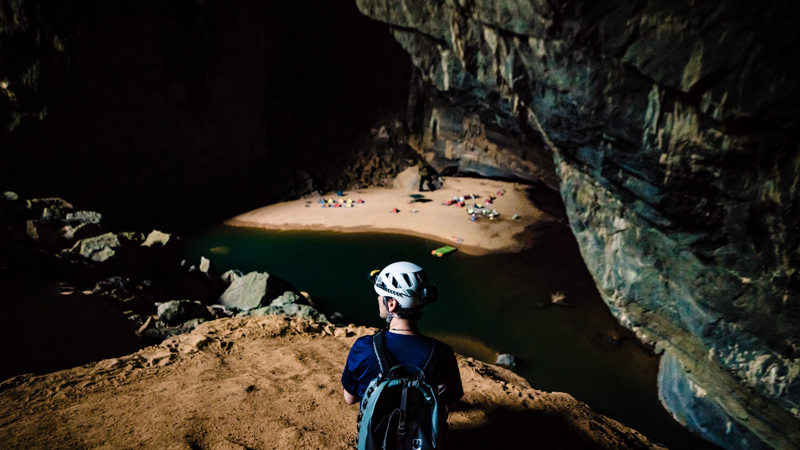 River water eroded away the limestone underneath the mountain over 2-5 million years and created this cave. Hang Son Doong cave is 5x larger than the previously assumed largest cave at the time, Malaysia's Deer Cave. The massive main cavern of Hang Son Doong can comfortably fit a Boeing 747 airplane or entire New York City block, including its 40 story skyscrapers. Hang Son Doong is more than 200m high, 150m wide and 5km long.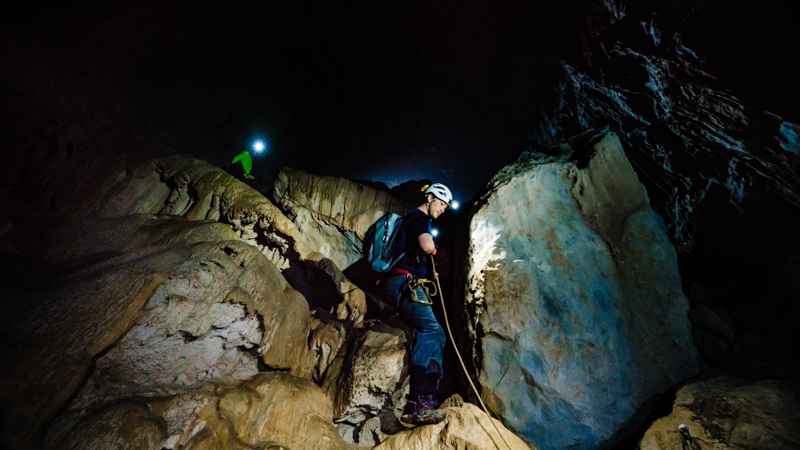 Fewer than 900 people have explored this cave, and I was fortunate enough meet Ho Khanh, have dinner with Howard Limbert, and explore it for our 5 days with Deb Limbert herself. We took a new route and instead of going in the cave, turning around and exiting like most others, we are one of the first 100 people to have scaled the final wall, appropriately named the Great Wall of Vietnam.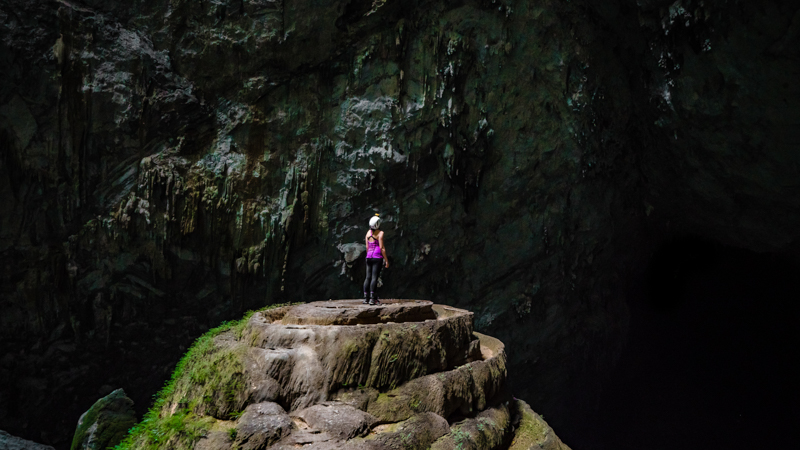 The weaker areas of the Hang Son Doong cave ceilings collapsed. These sections, called dolines, allows for a unique ecosystem to thrive. Because of the natural sunlight allowed by the dolines, the cave has its own weather and cloud system that thrives inside of the cave. Many species of rare wildlife inhabit the lush vegetation within the cave.  Somes creatures have not yet been identified and are assumed to be native only to Son Doong cave. Many of them are are albino and sightless, given the nature of living in a cave.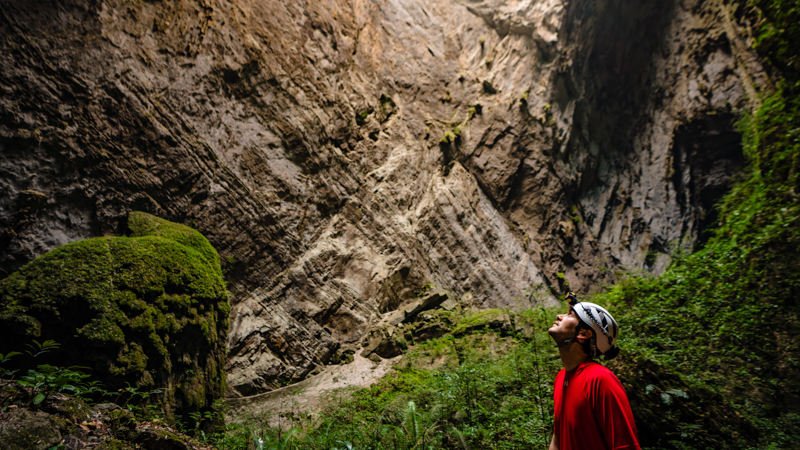 During my five-day cave journey, we trekked through the muddy uneven jungle terrain, crossed over thirty rivers, camped in nearby caves (including the world's third largest cave, Hang En), abseiled/climbed limestone walls, and waded through underground rivers. Each and every cavern revealed more incredible discoveries: 80 meter high stalagmites, massage cave pearls in cave pools, and 300 million years old fossils.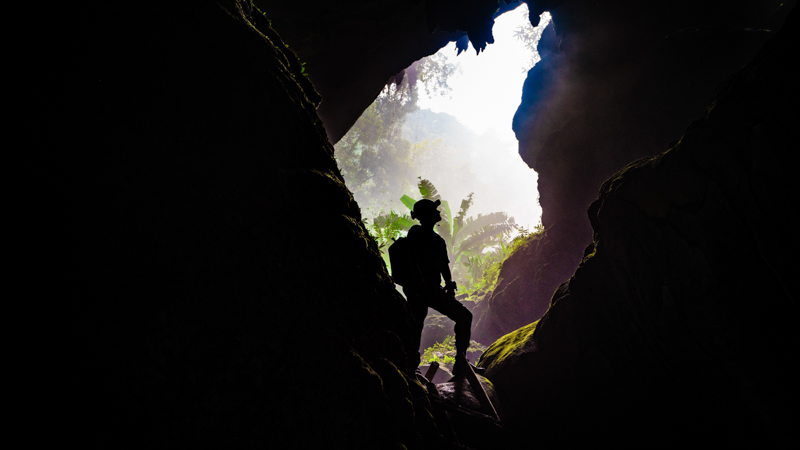 Photo credit: Nicole Chan