Belaying one person with device attached to an anchor, 100 kg maximum load (without using a braking carabiner).
Warnings
Read the technical notice before viewing the following techniques.
It is important to fully understand the information provided in the technical notice before using this complementary information
Mastering these techniques requires training.
Consult a professional before attempting to perform these techniques on your own.
To belay a person from an anchor, the RIG is placed on the anchor upside-down.

In this case a braking carabiner is not used to avoid excess friction that would interfere with the smoothness of the belay.

To belay, hold the brake side of the rope in one hand and the climber side in the other.

Take in slack regularly. To stop a fall, firmly grip the brake side of the rope.

To lower a climber, the operation of the device is similar to the description found under "Lowering from an anchor" (use a braking carabiner).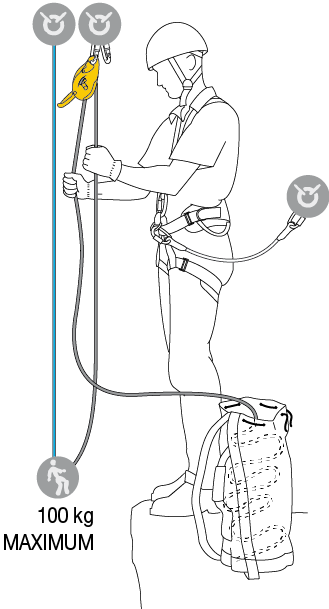 1. Climbing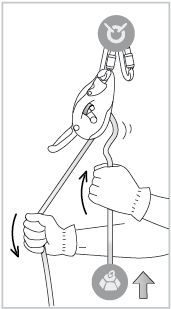 2. Descending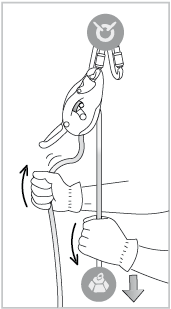 3. Stopping a fall