What is TOP AND SIDE PROTECTION on a Petzl helmet?
May 15 2018
Mountaineering
The TOP AND SIDE PROTECTION label represents Petzl's new in-house standard that guarantees its helmets provide front, side, and rear protection. Today, all climbing and mountaineering helmets provide top protection for the wearer from rock fall. Direct feedback from the field indicates that side, front, and rear impacts are also regular occurrences. Petzl certifies and commits to providing a certain level of protection for these types of impacts with its TOP and SIDE PROTECTION label. Learn more about this new label and its specific testing protocol by watching the video.
Climbing and mountaineering helmets: what level of protection do they provide?
To address the needs of every climber and mountaineer, Petzl makes helmets that provide standard or reinforced protection depending on the model.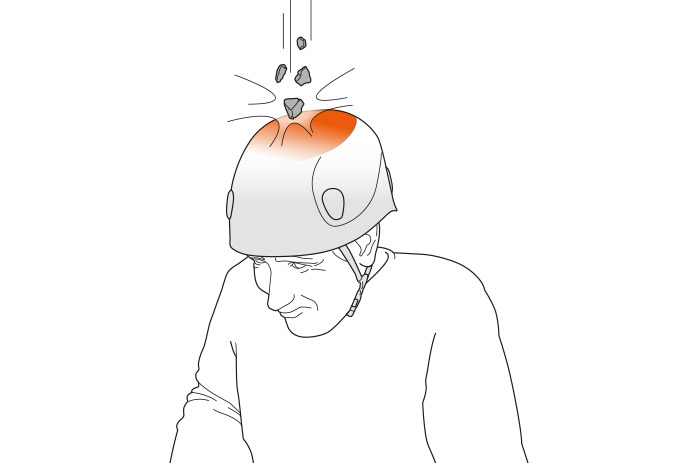 Standard protection
Protection from falling objects (rocks, ice…) in compliance with EN 12492 or UIAA 106 standards.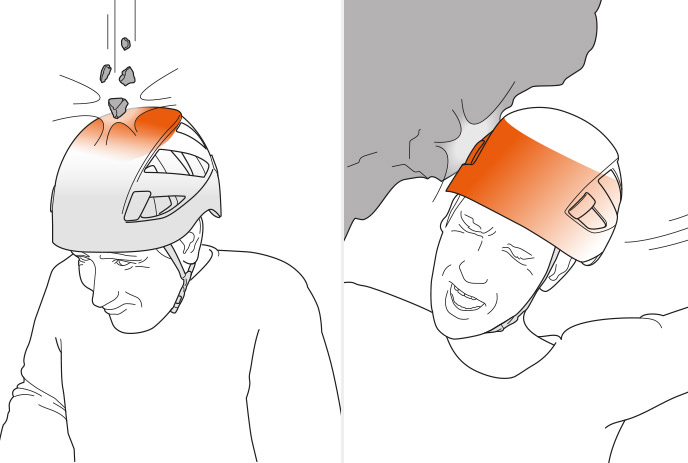 Reinforced protection
Protection from falling objects and for side, front, and rear impacts.
This reinforced protection is indicated by Petzl's own in-house label: TOP AND SIDE PROTECTION.
In addition to EN 12492 and/or UIAA 106 tests, here is the in-house testing protocol established for helmets with the TOP AND SIDE PROTECTION label: