Wearing a helmet: yes… but why?
It is always important to ask ourselves what purpose our gear serves. When it comes to wearing a helmet, the answers often vary…
February 24 2020
Rock climbing
A quick history lesson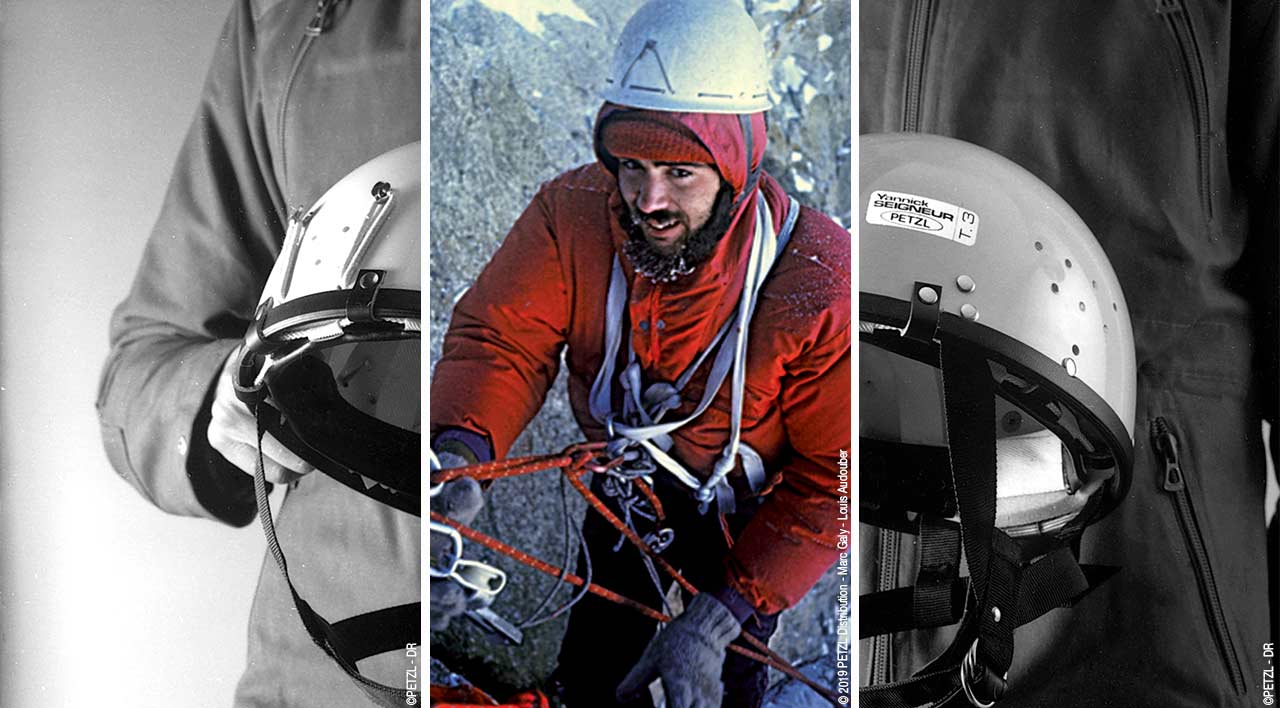 Historically, climbing and mountaineering helmets were designed to protect against rock fall. Most routes followed lines of weakness, where the rock often proved loose and fragile. Since these routes had a much higher exposure to rock fall, climbers quickly sought out a way to protect their heads. First beanies and then harder shells, the first helmets climbers wore served to protect the tops of their heads.
Today, what are the reasons why you choose to wear a helmet?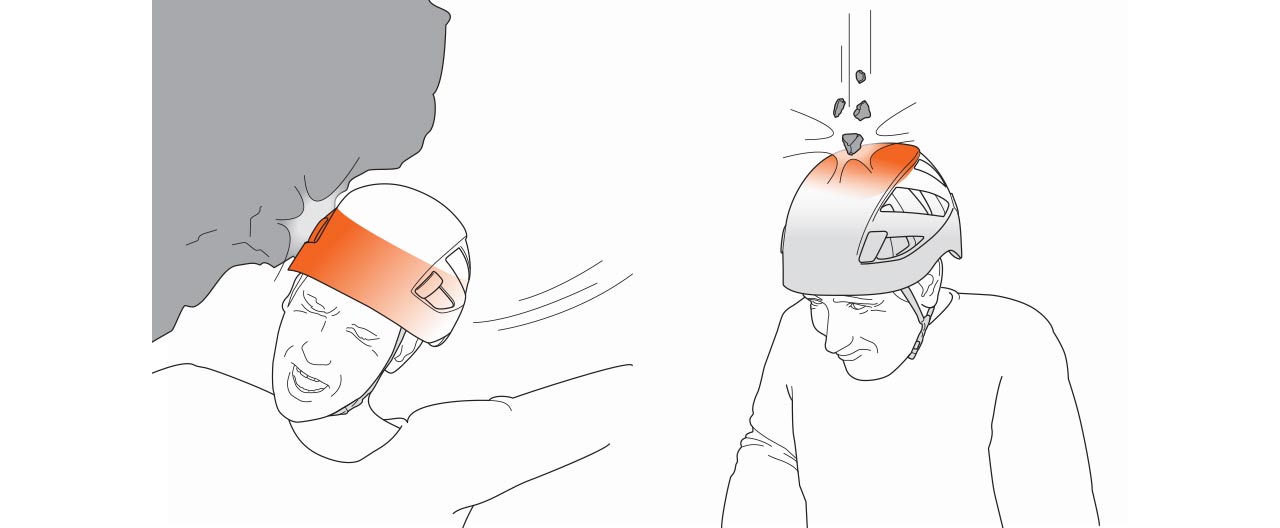 Many people still answer this question with, "To protect my head from rock fall." Some also add, "To protect my head from impact in a fall."
Sport climbing has significantly contributed to this change. As the sport has evolved over time and the level of climbing risen, falling has become much more common. This has increased the risk of bumping one's head against the rock in the event of a bad or awkward fall (for example, being flipped upside down if the rope catches on your leg, or falling on a crack climb…). In addition, climbers and mountaineers now tend to gravitate towards more frequently climbed routes with better quality, cleaner rock, and therefore less exposed to rock fall. So nowadays, protecting your head from impact in the event of a fall has become much more important.
We can extend this line of thinking to other vertical sports. Here are a few examples: when canyoning, bumping your head after slipping and falling backwards; in caving, bumping your head when a passageway narrows; when ski touring, hitting your head on a tree or rock in the event of a fall. In all of these situations, it is important to protect your head against front, side, and rear impacts. Wearing a helmet no longer serves to simply protect your head against rock fall, but also to protect it from impact against the rock or ground.
Petzl helmets designed to exceed current standards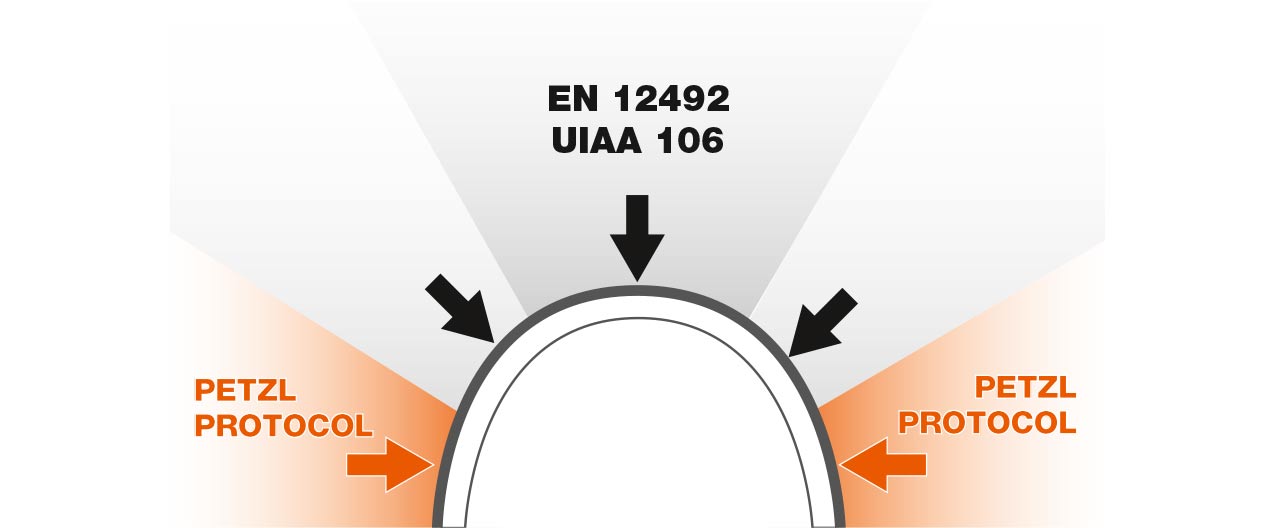 As technique and the overall approach to vertical sports evolve, Petzl seeks to design its helmets to provide much better front, side, and rear protection; the added reinforcement better protects the head against impacts from all directions.
When one of our helmets earns the TOP AND SIDE PROTECTION label, it means that it complies with the test requirements for European standard EN 12492, as well as the test protocol implemented by Petzl. The test protocol for European standard EN 12492 requires top protection that focuses primarily on rock fall. Petzl's test protocol for its in-house standards covers the entire head.
With the TOP AND SIDE PROTECTION label, Petzl helmets offer protection for top, front, side, and rear impacts.
So why do you wear a helmet? Taking the time to answer this question offers you the ability to choose to wear, or not, the right helmet when out enjoying your favorite vertical sport and environment!
---
Go Further
Share our passion for climbing, follow us on Instragram!

 @Petzl_official