La Sentinelle, go backcountry skiing with Petzl!
La Sentinelle is a popular event for backcountry skiing and ski-mountaineering enthusiasts. Following Gavarnie (Pyrenees, France) in 2017, the most recent edition took place at the end of March in Valgrisenche (Alps, Italy), and the next adventure will be held in Scandinavia from May 8-13, 2018, on the border between Sweden, Finland, and Norway. In the heart of the high mountains, La Sentinelle offers a truly unique experience that combines great skiing, lots of vertical, and clinics taught by Petzl. The different clinics serve to familiarize participants with mountaineering techniques, group management, and rescue basics, providing everyone with the tools they need to skin farther and ski harder.
Enjoy a small selection of photos from the Valgrisenche edition...
Dreams of white gold and fresh tracks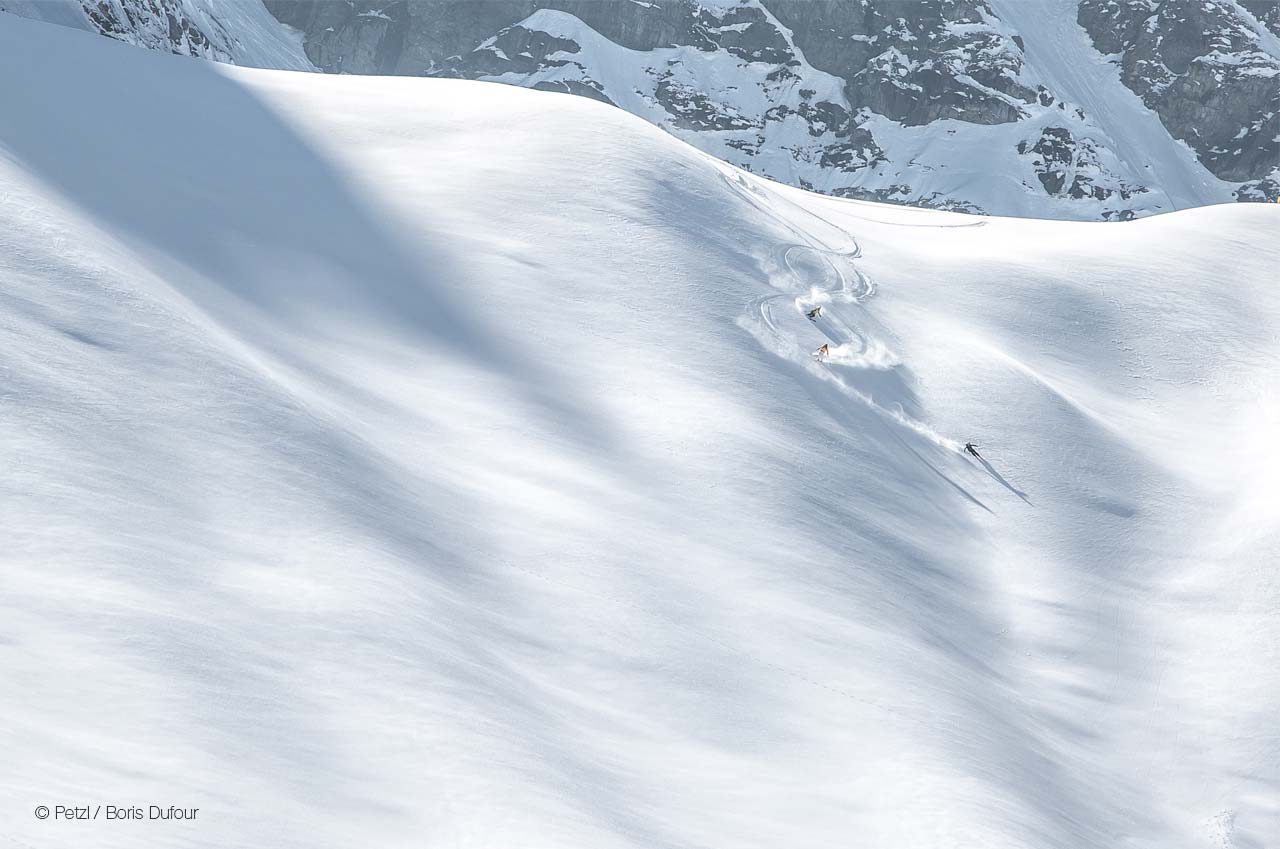 Skiing the slopes above Valgrisenche
Conducting clinics…in a mountain hut...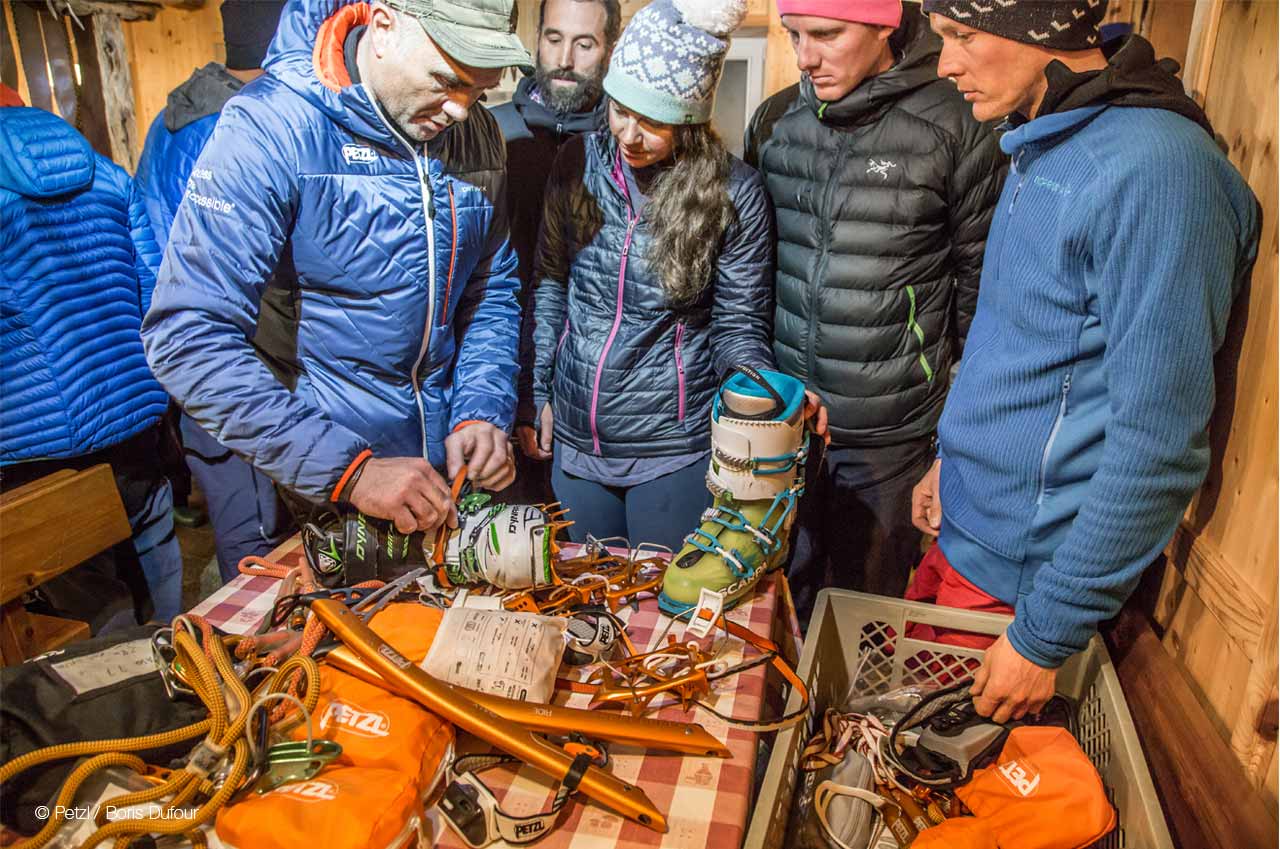 Franck Junod, technical Expert at Petzl, explains how to properly adjust one's crampons.
...and in the field...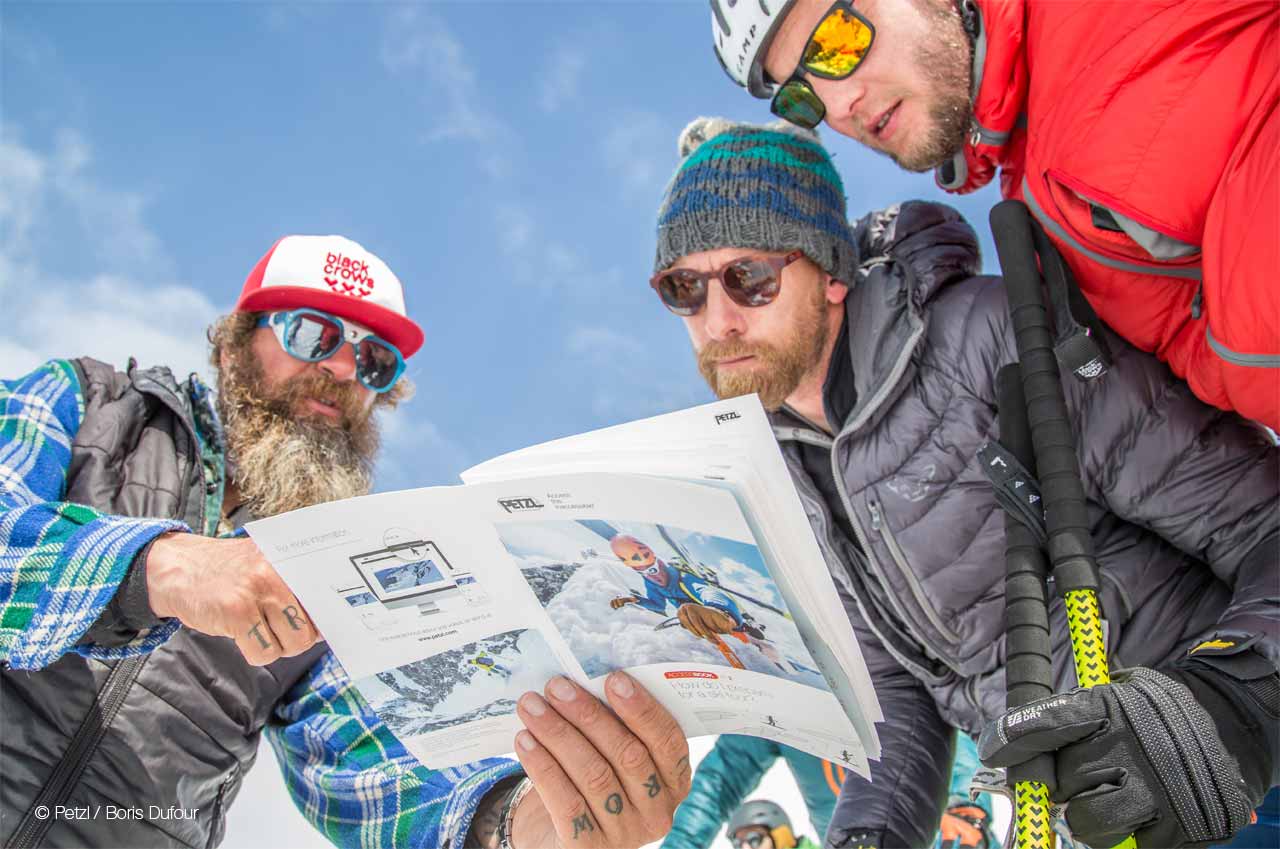 Bruno Compagnet is right. Every tech tip can be found in the Petzl Access Book on skiing.
Rappelling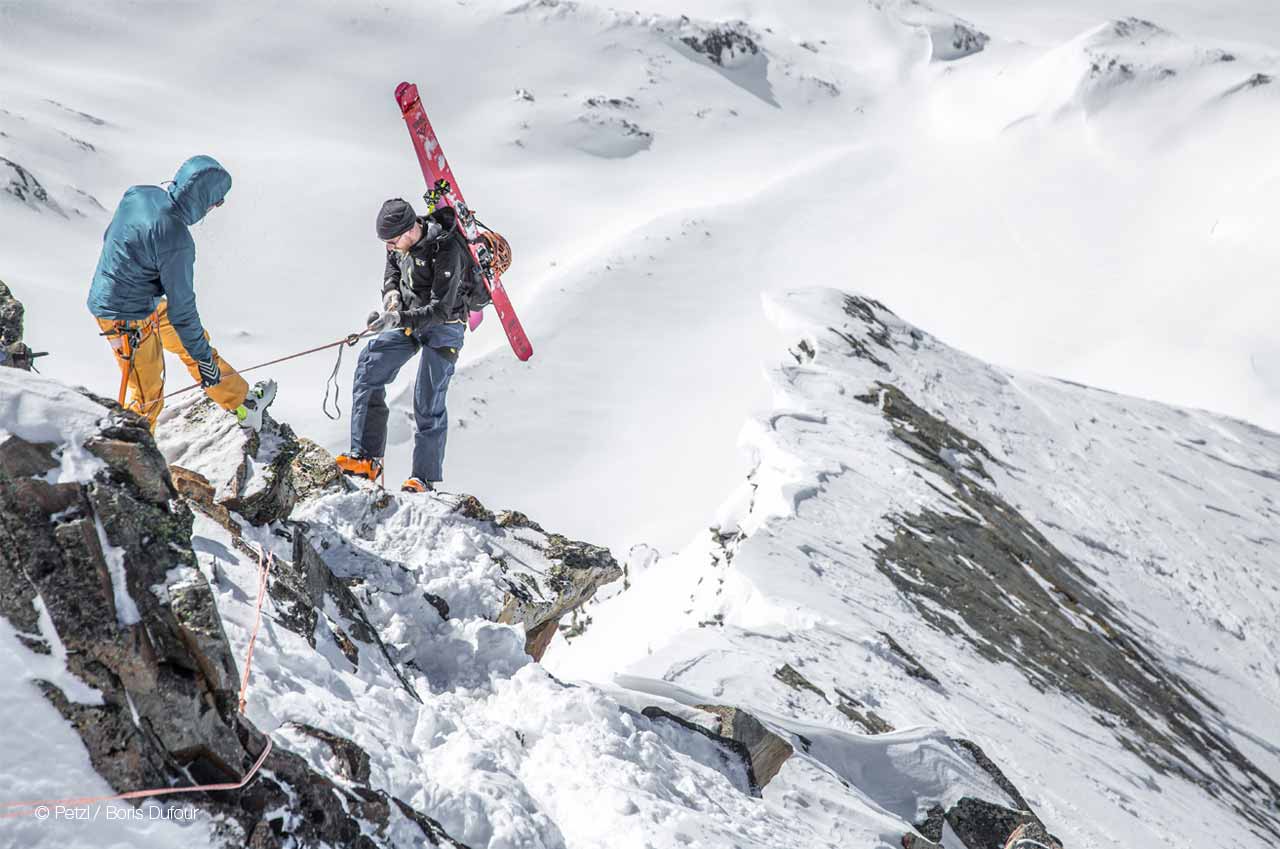 Rope properly threaded through the REVERSO, friction hitch in place, heading down to the next slope to ski.
Crevasse rescue exercises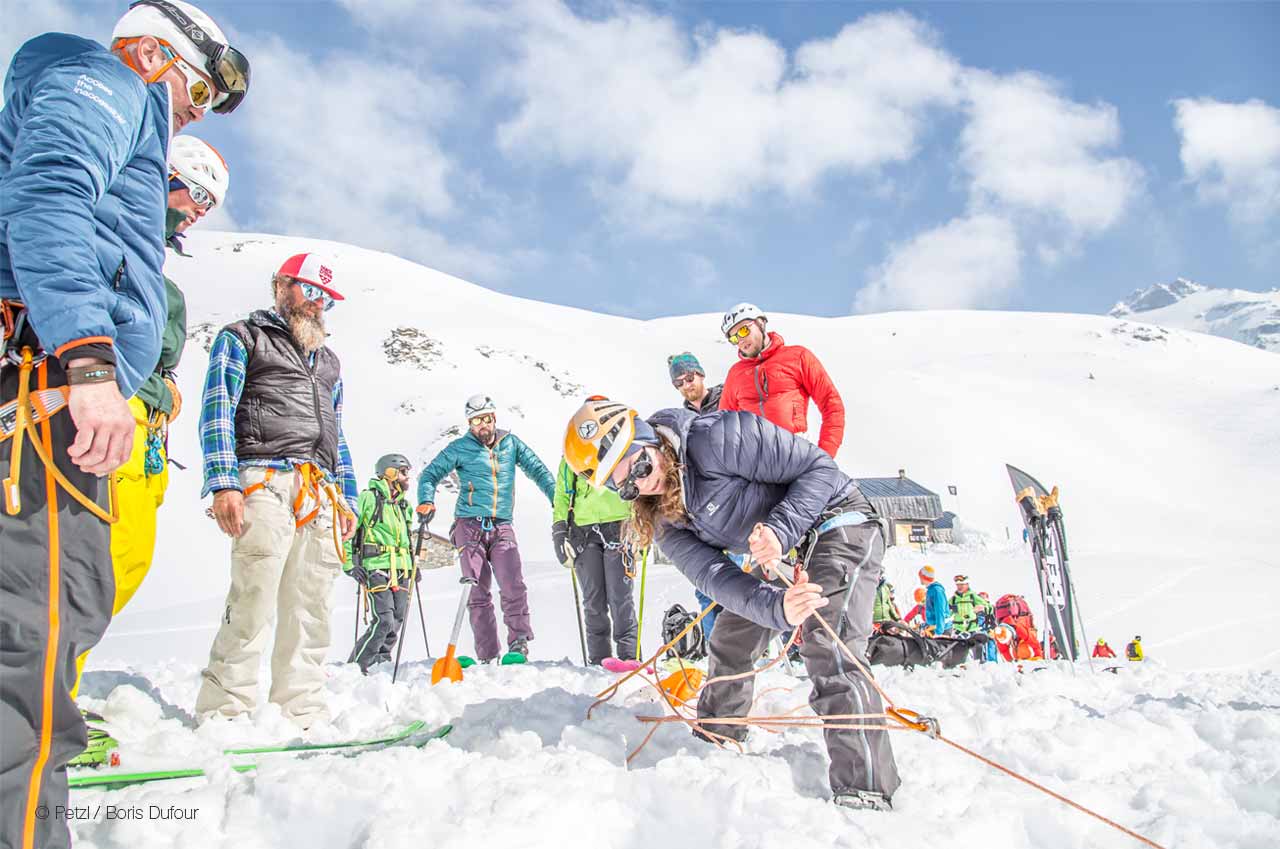 Setting up and using Petzl's RAD SYSTEM.
All that to be able to ski this…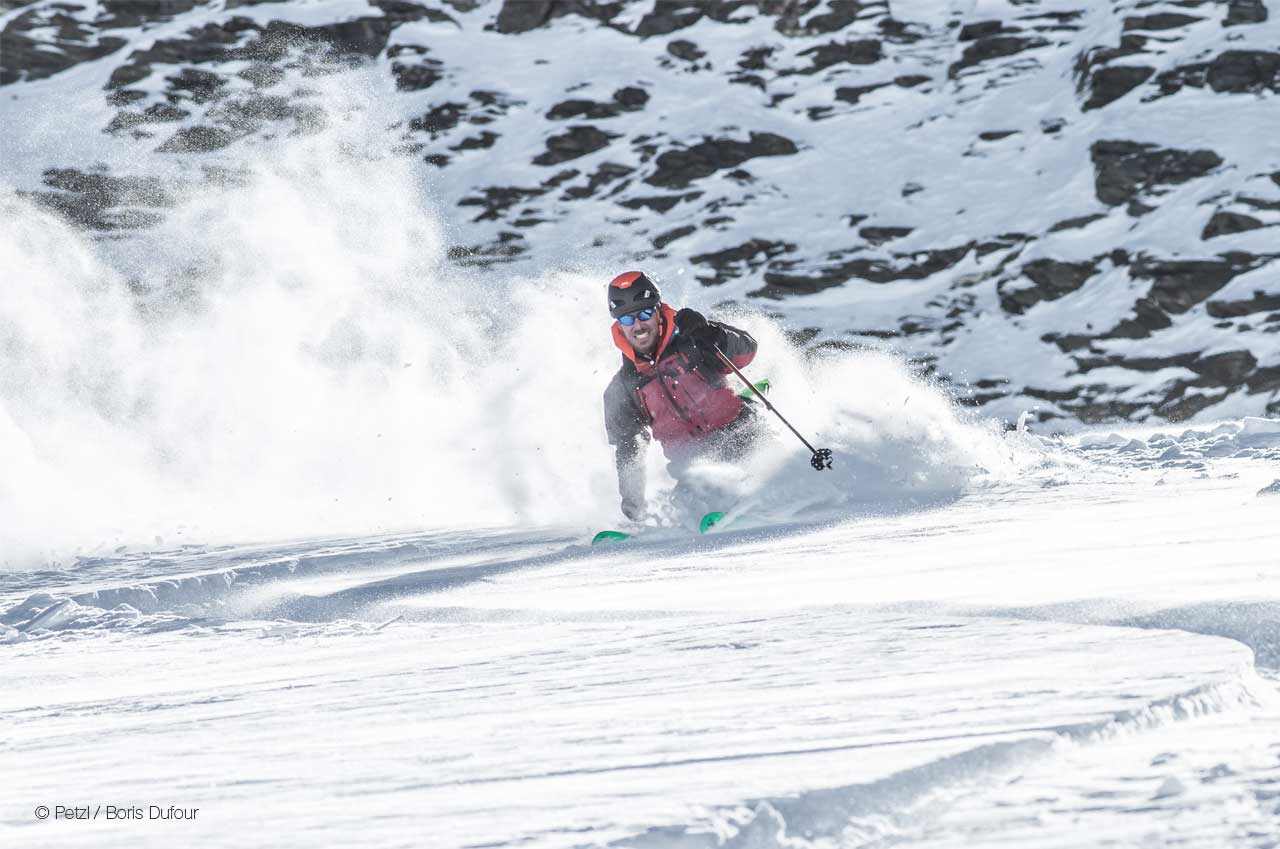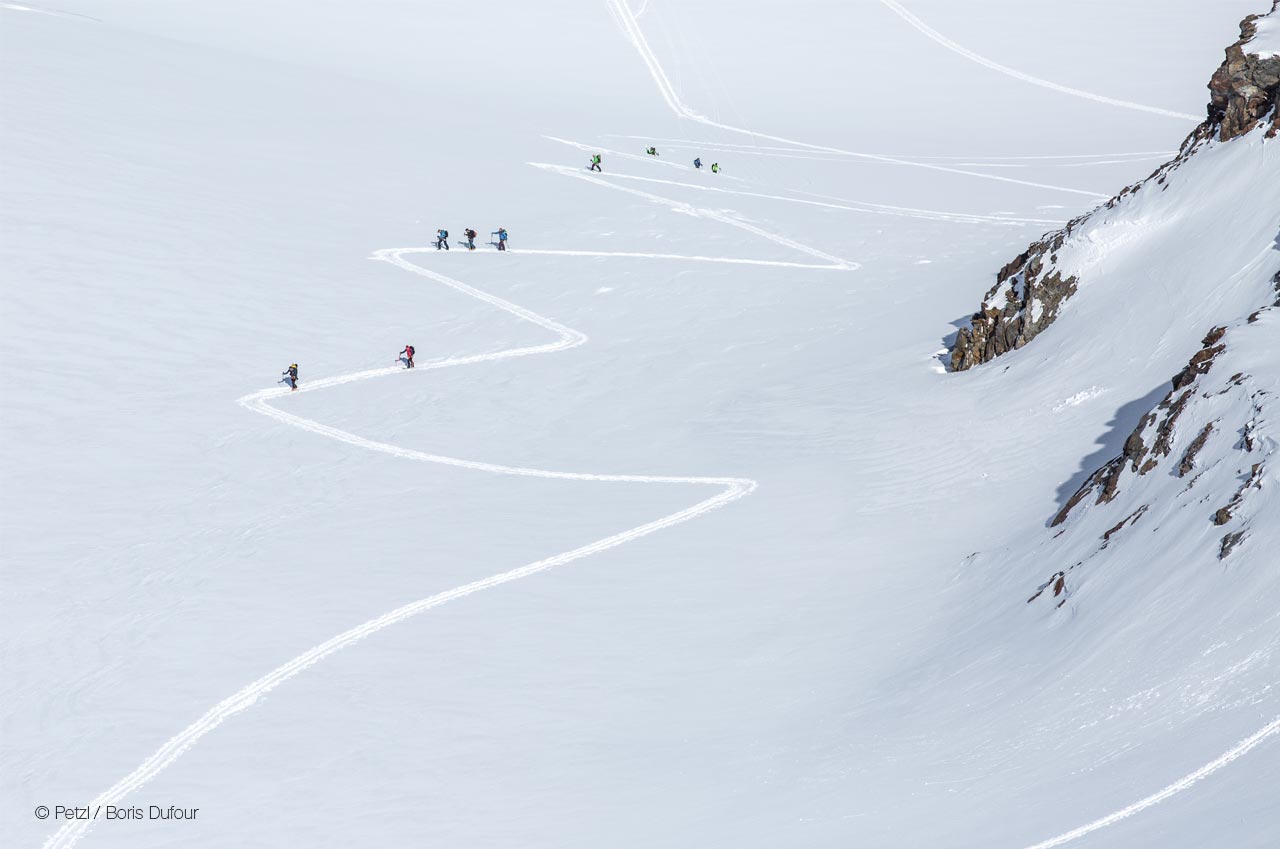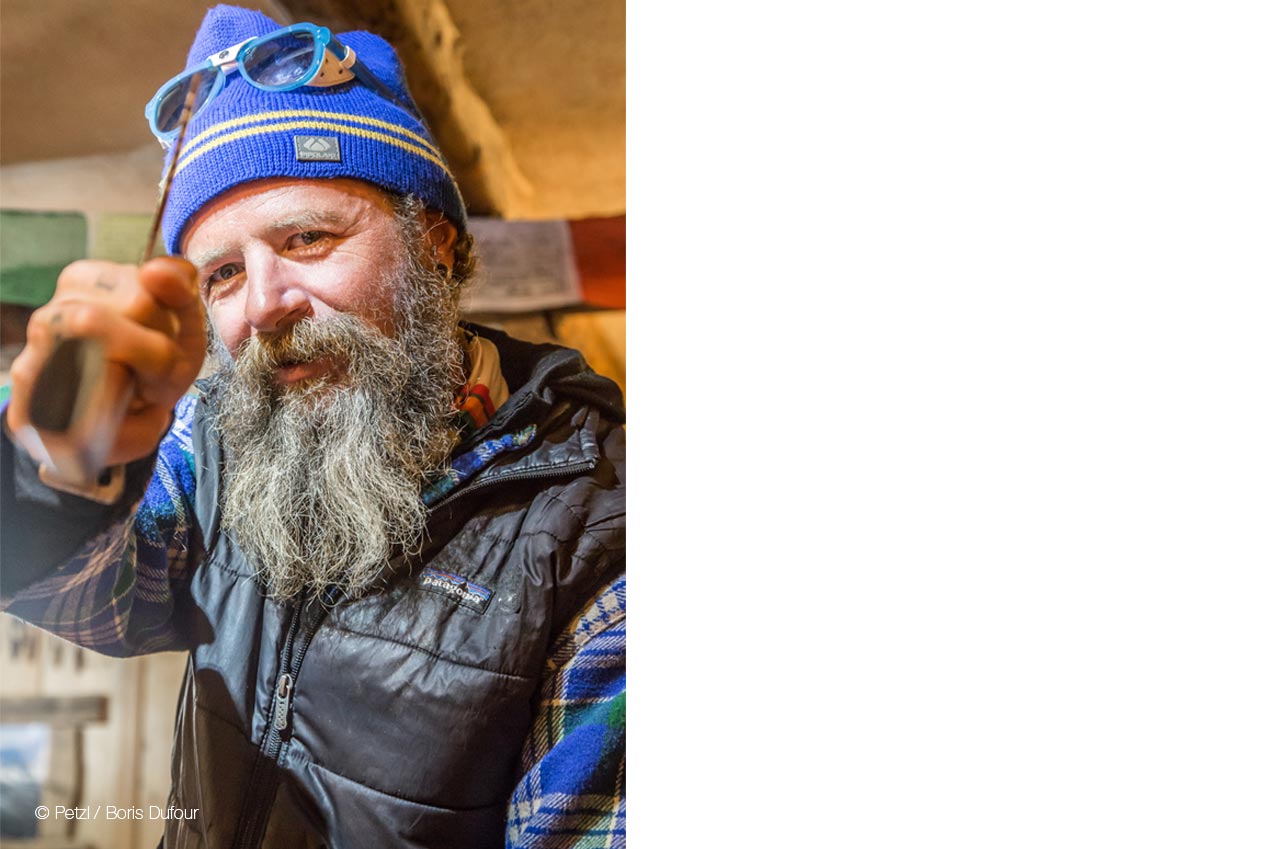 Included in this article