Long or short rope ascent
Warnings
Read the technical notice before viewing the following techniques.
It is important to fully understand the information provided in the technical notice before using this complementary information
Mastering these techniques requires training.
Consult a professional before attempting to perform these techniques on your own.
Long rope ascent
With ASCENSION handled rope clamp and PANTIN foot-mounted rope clamp (simultaneous technique).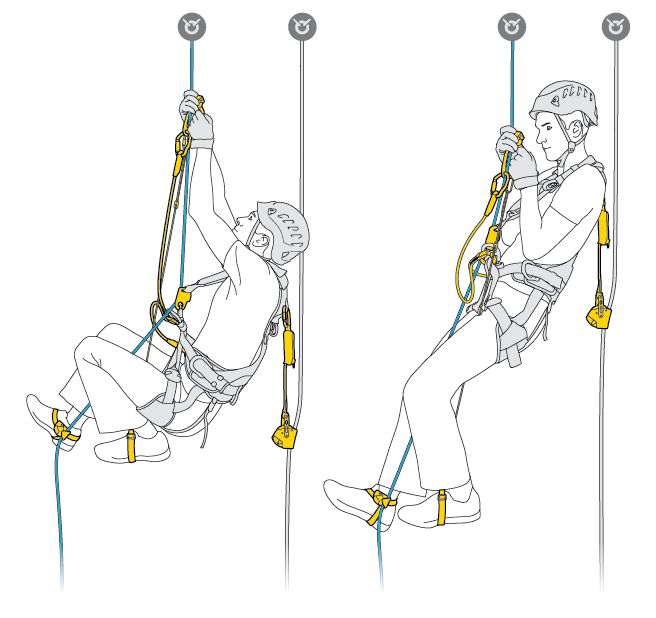 Short rope ascent