The Next Steps for Four Ordinary Climbers
A few months ago, we asked you: What's the next step in your climbing career? How can Petzl gear help you get there? Read the stories from a few of the inspirational folks who were selected to receive our Next Step Gear Grant.
September 22 2021
Rock climbing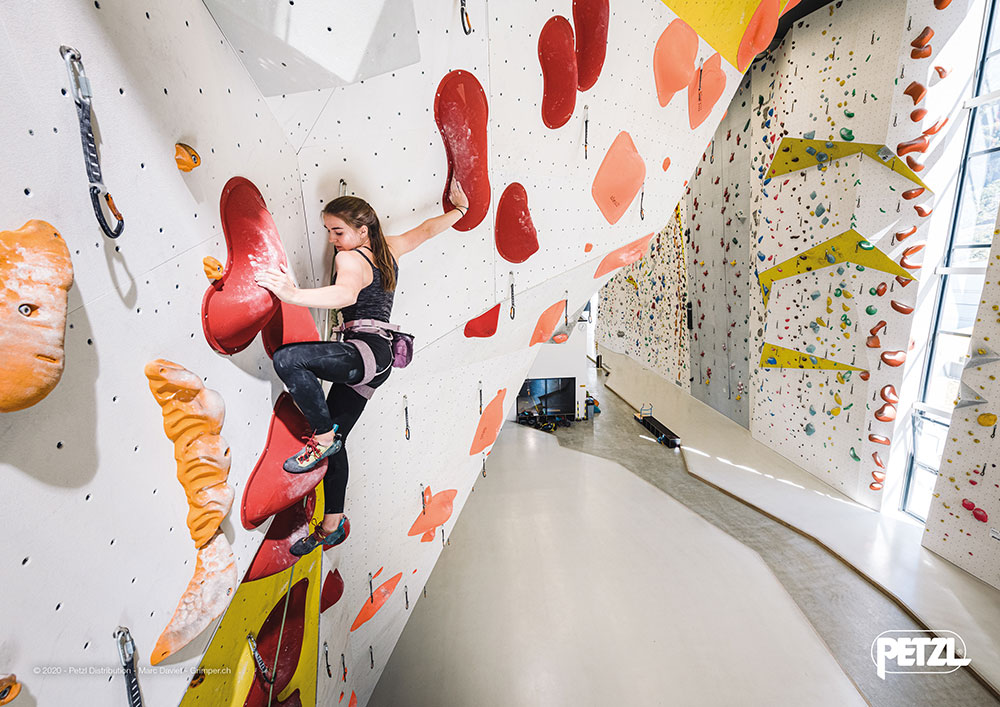 The gear we make here at Petzl is laser-focused on one goal: helping you access the otherwise inaccessible places that are guarded by darkness and heights. Cliffs and caverns, wind turbines and copper mines, mountaintops and city parks alike, Petzl gear has carried countless people to safety and banished countless shadows. 
But the idea of access, and what makes something inaccessible, goes beyond designing a better harness or a brighter headlamp. Cultural access, local access, financial access...there are many barriers to access that our engineering teams can't solve. In fact, there are many barriers to access that we — here at Petzl — cannot break down without the help of a dedicated community of climbers.
That's where the Next Step Gear Grant comes in. An imperfect solution to a variety of problems we'll never fully solve, the Next Step Gear Grant asked just a few simple questions. What's the next step in your climbing career? How can Petzl gear help you get there? We received tons of inspiring stories from climbers across the country. When we started selecting finalists, we focused on ordinary people whose entrance into climbing serves as a waypoint for those who share their lived experiences. We wanted to build up mentors, educate advocates, and invite new demographics into the vertical world.
A few weeks ago, we sent out our care packages to the ten awardees. Highlighted below are just a few of the folks who were selected. We're inspired by their tenacity, but most importantly, we know that they'll go on to inspire countless others.
---
Jenny
"I've always loved the mountains. I climbed Mt. Rainier when I was 15 and have been hooked since. But 10 years of documentary filmmaking for National Geographic, 3 young kids and lots of cross country moves for my husband's job derailed my high-altitude dreams. Recently I've entered a new chapter.
As a woman — especially a woman in middle age — it feels almost impossible to break into this edgy, young-person sport. But I've found such freedom and pride in building my fitness and using my body in the mountains. It's so amazing that after three kids and years of putting everyone else first — I'm discovering just how much my body and mind are capable of.
I want to show other women that age doesn't matter. That you can be a 'suburban mom' and still crush it in the mountains. You don't have to be living in a mountain town, a lifelong adventurer, or an extreme fitness guru to enjoy and THRIVE in the mountains. Most of the time I drive my kids around in our Toyota Sienna minivan. I volunteer at the PTA. But I also climb mountains."
It's easy for us to fall into the trap that Jenny mentions: Believing that climbing (or any adventure sport) is exclusively for "edgy young people." But we know excellent, successful, thoughtful climbers ranging from ten years old to eighty years young. We'll see you at the crag, Jenny — kids, career, minivan and all.
---
Kathy
"I quickly became disheartened as a beginner climber among what seemed like professionals. It also did not help that I was oftentimes the only person or woman of color at the gym. I never felt a sense of belonging and was constantly self-conscious of my race and gender when I climbed. I almost quit climbing because of this, until I serendipitously found out about tryouts for the University of Utah Climbing Team. I decided to try out even though I had only climbed for a couple of months prior. I climbed my hardest and somehow managed to make the last spot on the competition team.
Growing up in an immigrant family, I never traveled out of the state, climbed, camped, or went on big hikes until I was in college. As someone who understands the challenges of not having the outdoor experience growing up, I hope to be a mentor and inspiration for future generations and the community."
Three things struck us about Kathy's story. First, it can be disorienting not to find a mentor who can relate to your lived experiences. Second, we've all had that little moment of serendipity, "I decided to try out even though I had only climbed for a couple of months prior." (How many redpoint stories start with, "I decided to give my project one last go, even though I was absolutely worked"?) Finally, we were delighted to see that the very first thing Kathy wanted to do in her newfound community was to help other people join it. 
---
Kate
"I've always wanted to try climbing, but I was too scared to try it by myself since I'm an amputee. Then I met my boyfriend, and he's an experienced climber, so I felt like he could really help me improve my skills! After my first session, I loved it and have now been climbing for several months! As an amputee, I wanted to try gym climbing because it's a good way to learn how to climb and to transition to outdoor climbing with some previous knowledge!
The barrier I face is that I am a left arm below the elbow amputee! This has made climbing more challenging for me but also a lot more fun and satisfying to finish a project. I find many climbs are heavily left arm based so figuring out ways to adapt my climb to reach or grab on to the hold using my nub can be challenging!
This grant will give me the opportunities to excel and encourage other para climbers to join the community!"
Some of the most welcoming, clear-headed, and determined climbers we know have limb differences. We're inspired by Kate's willingness to take on a sport that might traditionally be seen as inaccessible for her, and we hope enough Kates see her success story that nobody ever thinks "I was too scared to try it by myself" again.
---
Mariam
"I started climbing through Young Women Who Crush, which is a climbing development program for young women and gender expansive youth from NYC public schools. The community that is in YWWC is what drew me and has kept me in climbing, since we all looked so different from the people that we saw in the gym, which was at first very intimidating, but now empowering.
I am lucky enough to have a climbing gym membership through YWWC, but climbing outside, which I am striving to do more, requires a lot more equipment, expensive equipment, which I can't afford. I am really hoping to be able to climb trad outside but since I am new this seems impossible without the equipment.
Climbing came into my life at my lowest point, after experiencing a loss of a loved one, and it has been my biggest escape, and growth tool since. I have fallen in love with this sport, more than I thought possible. I am hoping to climb outside more often, because that is the most serene activity that I have ever experienced. I aim to climb outside as much as I can in the Gunks, and learn more about the ethics of climbing, trad, and inclusivity in climbing."
Mariam reminded us not only of the way climbing can transform us, but also how high the price tag can be just to stay safe at the crag or pull on plastic at the gym. It's hard to "just go climbing" when just staying off the ground can cost a month's rent. So here's to gear grants, scholarships, discounts, and gear swaps — let's break down more of the barriers standing between you and that transformational moment when you meet the new you, fifty feet off the deck!