What is the RAD SYSTEM used for?
Kit with thin hyperstatic cord for rappelling, crevasse rescue and roped glacier travel.
Warnings
Carefully read the Instructions for Use used in this technical advice before consulting the advice itself. You must have already read and understood the information in the Instructions for Use to be able to understand this supplementary information.
Mastering these techniques requires specific training. Work with a professional to confirm your ability to perform these techniques safely and independently before attempting them unsupervised.
We provide examples of techniques related to your activity. There may be others that we do not describe here.
The RAD SYSTEM can be carried when the anticipated situation does not require the use of a dynamic rope.
Its light weight and small size allow this minimal kit to be carried on trips of low technical difficulty, offering a means of protection in escape situations, or when negotiating obstacles on the descent.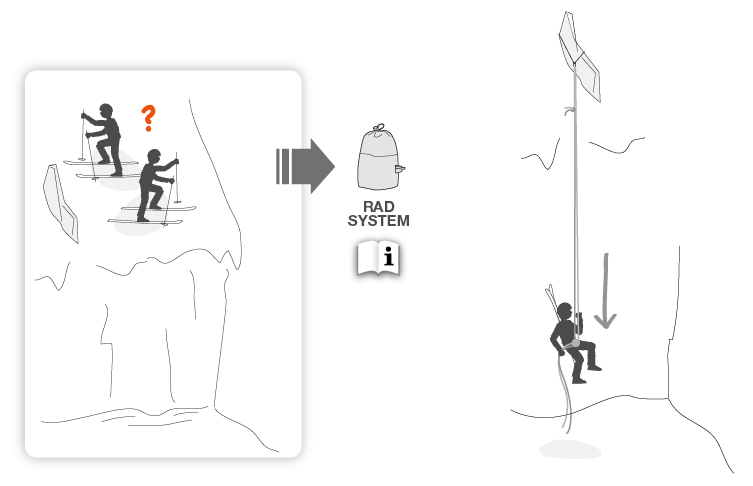 ---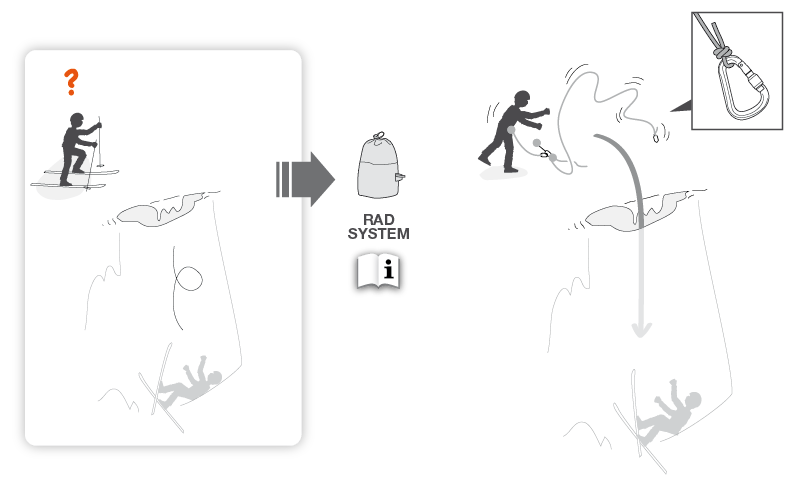 ---