PPE - INSPECTION ROPES
Personal Protective Equipment (PPE) like ropes, harnesses, and helmets is of vital importance to its user. Every piece of PPE manufactured by Petzl includes a .pdf on the product page describing guidelines for inspecting PPE. These guidelines do not take the place of a competent person's detailed inspection. Click in to find some Petzl guidelines for ropes.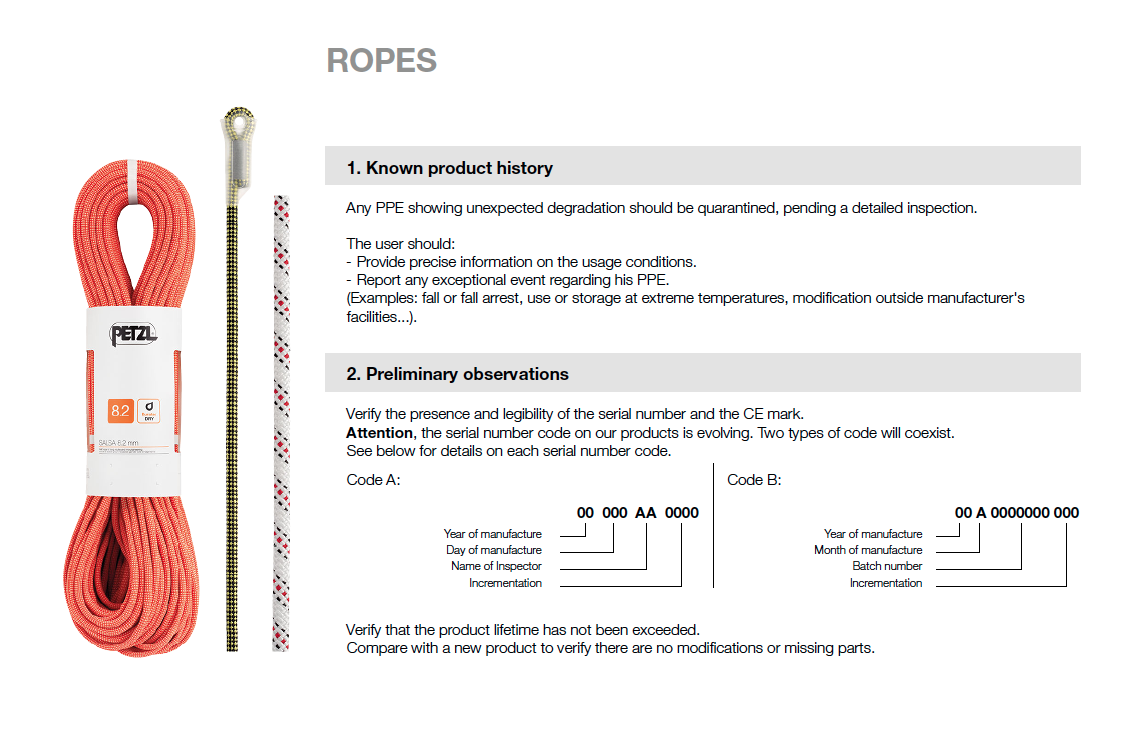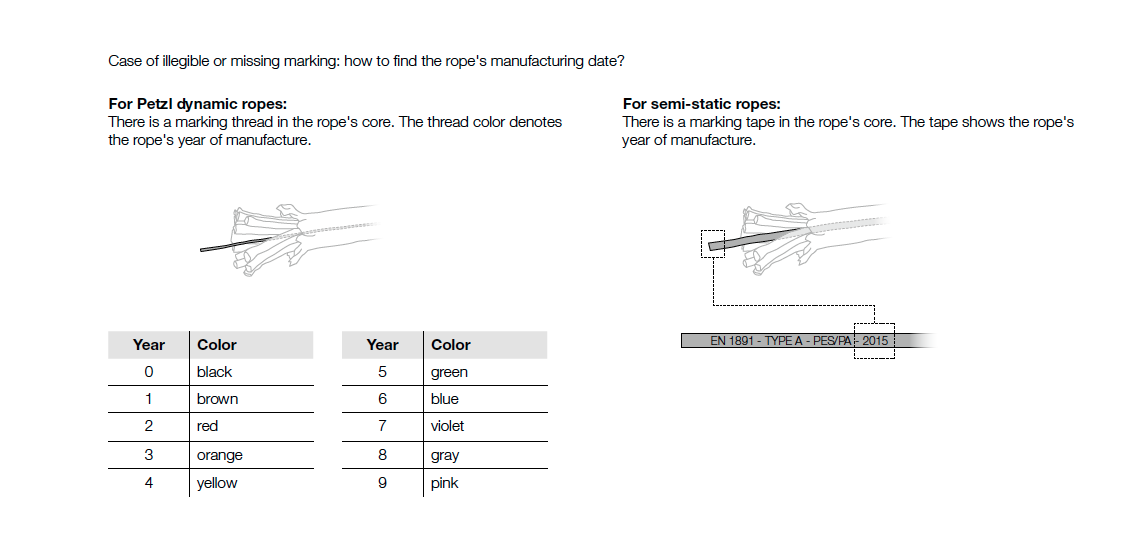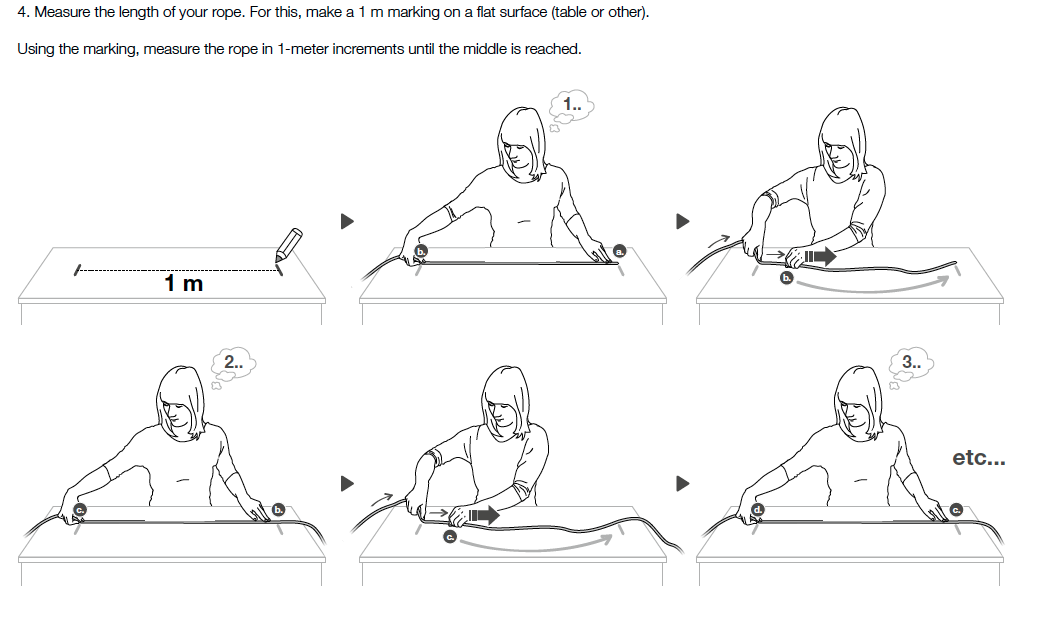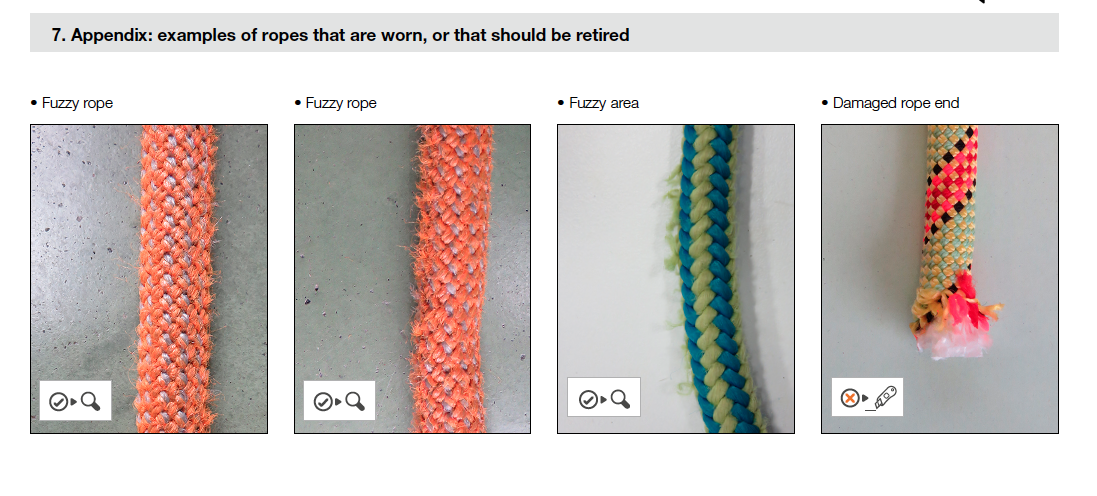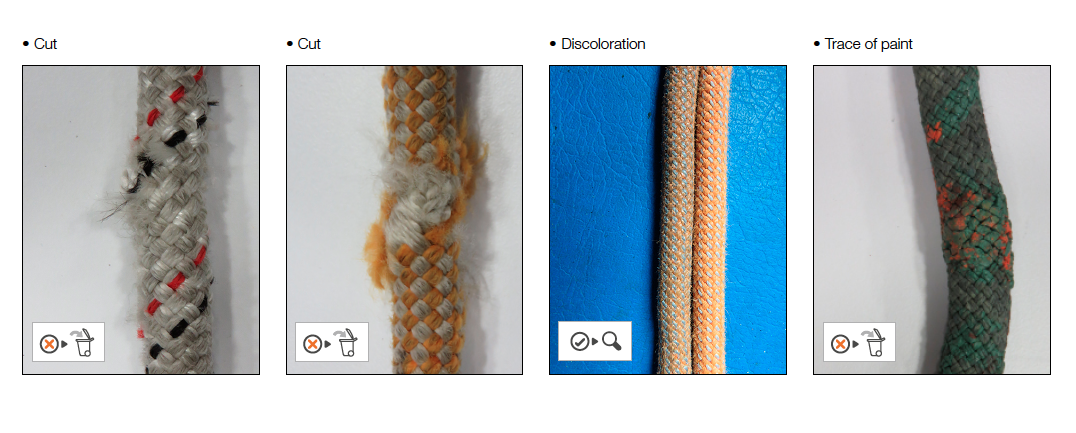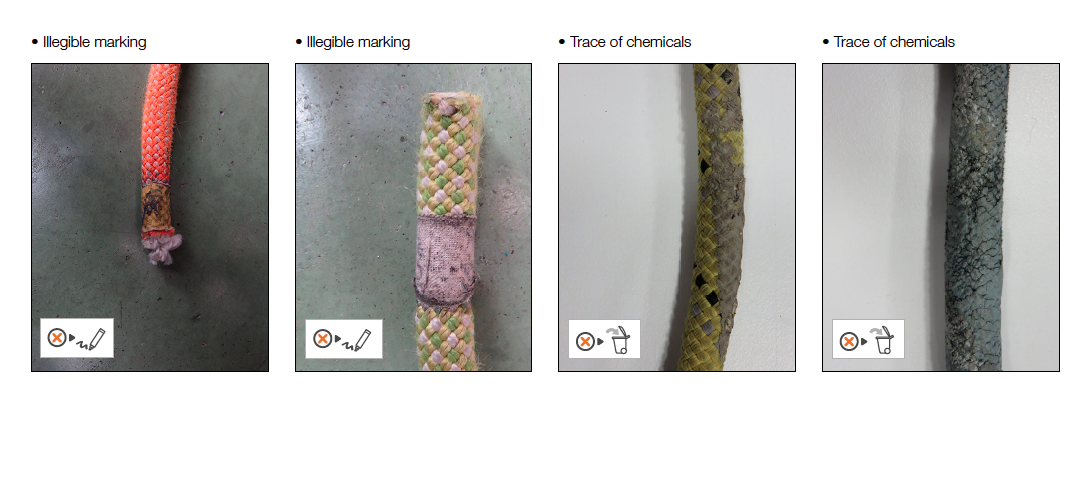 To find the most current information and download it as a .pdf visit any Petzl rope product page.