Ashima Shiraishi
I started climbing in Central Park and I immediately fell in love with it! I was intrigued by its difference from most other sports. It also reminds me of my childhood; monkey bars!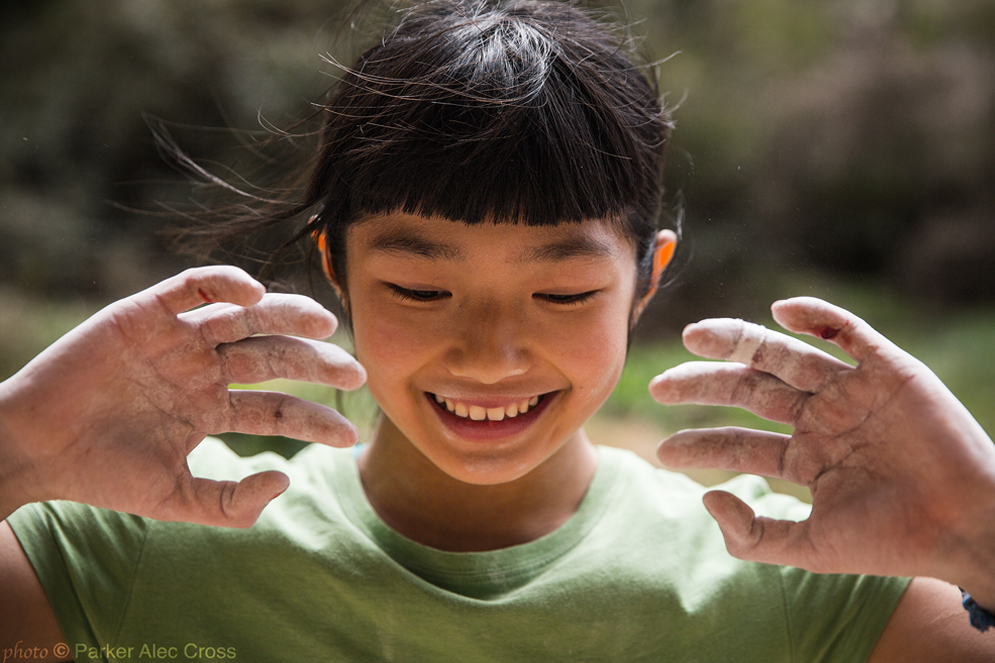 Profile of Ashima
Date of birth : April 3 2001
Current status : Student and professional climber
Hometown : New York City, New York
Activities :

Rock climbing, Bouldering

Training : Middle school
Joined the Petzl Team : January 1 2014
Presentation
Other Sponsors:
Nikon, The North Face, ANA (All Nippon Airways), Evolv, Clif Bar
How did you get into climbing?
I began climbing at age six in Central Park when I saw people bouldering on the rocks there. At first it was just a like a playground for me. However, as I began to climb more often, it became a passion.
What's your claim to fame?
Breaking a few world records in bouldering and sport climbing.
What is your favorite piece of gear?
My climbing shoes and my SITTA harness.
How do you maintain motivation?
For me, climbing is way too addicting. My motivation doesn't seem to seep very easily.
If your climbing was a style of music what would it be and why?
Hip Hop, because when I climb, I do many unexpected things similar to modern hip hop.
When were you the most scared climbing?
Climbing on runout climbs are pretty terrifying, especially the ones in Ceüse.
Fred Beckey or Fred Nicole?
Fred Nicole
Power, enduro, or technical climbing?
Enduro/ technical climbing.
What's the most challenging part of your training?
I don't train.
If you couldn't climb, what would you do?
Cook and bake!
How long have you gone without climbing? 
Three weeks, when I sprained my ankle when I was eight.
What's your favorite type of rock?
Soft Granite.
If you could only have one, would you choose pizza or beer?
Pizza.
Do you have a nickname?
No.
What is your least favorite subject in school?
Trigonometry. 
Figure Eight or Bowline?
Figure Eight
Describe your perfect day climbing?
Climbing all day in Hiei, Japan and establishing FA's.
If you could go back in time and give yourself one piece of advice what would it be?
Don't be so shy.
Could you give us two truths and a lie?  
I am a foodie. I love running. I love going to ball games.
What do you do when you're not climbing?
I'm recently really into cooking and baking for fun!
Before I started climbing…
Before I started climbing I loved to ice skate! But I also enjoy writing when I'm not too busy.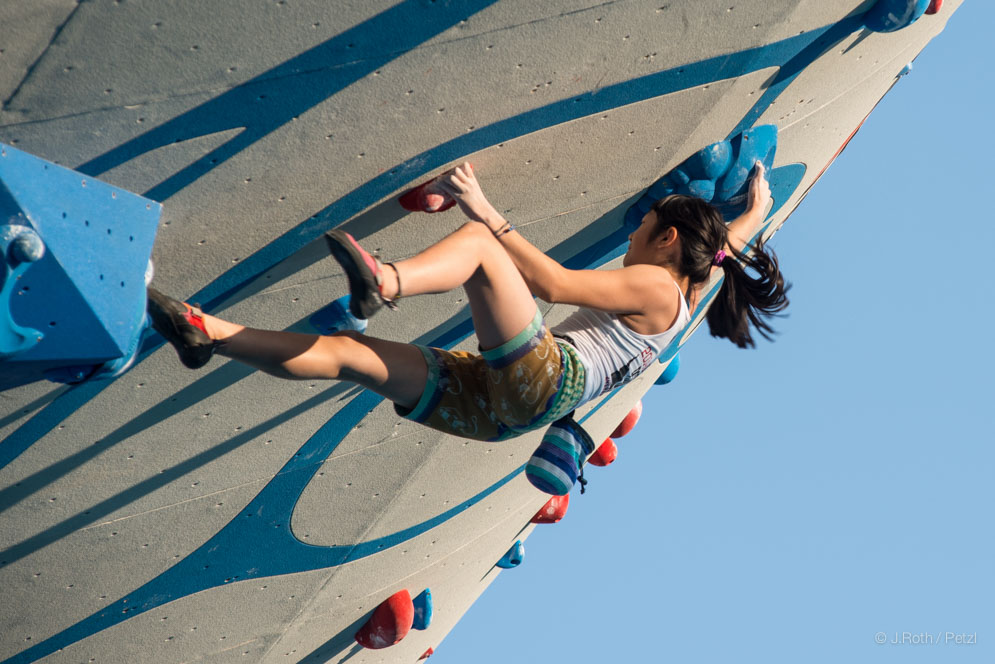 Videos featuring Ashima
Major ascents
Mt Hiei, Japan:
Santa Linya, Spain:
Open Your Mind Direct (9a/+; FFA)
Ciudad de Dios (9a/+; FFA) 
La Fabela (5.14c; FFA)
Rollito Sharma Extension (5.14b)
Digital System (5.14b)
Bishop, California:
Hueco Tanks, Texas:
South Africa:
Golden Shadow (V14)
Steady Plums Direct (V13)  
Fragile Steps (V13)
Red River Gorge, Kentucky:
Lucifer (5.14c)
Southern Smoke (5.14c) 
Omaha Beach (5.14a; flash)
24 Karats (5.14c; FFA)
50 Words for Pump (5.14c)                                 
Magic Woods, Switzerland:
One Summer In Paradise (V13)
Pura Vida (V12)
RMNP, Colorado:
Automator (V13)
European Human Being (V12) 
Ceüse, France:
Dures Limites (5.14b)
L' arcademicien des Crepis (5.14b)
Competition finishes
Ring of Fire 2014 champion
Five-time National Youth Champion