Dani Andrada Jiménez
"I've been climbing since I was 12 years old. Climbing has always been my passion. It has now become my profession, and thankfully it is one of the things in life that I enjoy the most."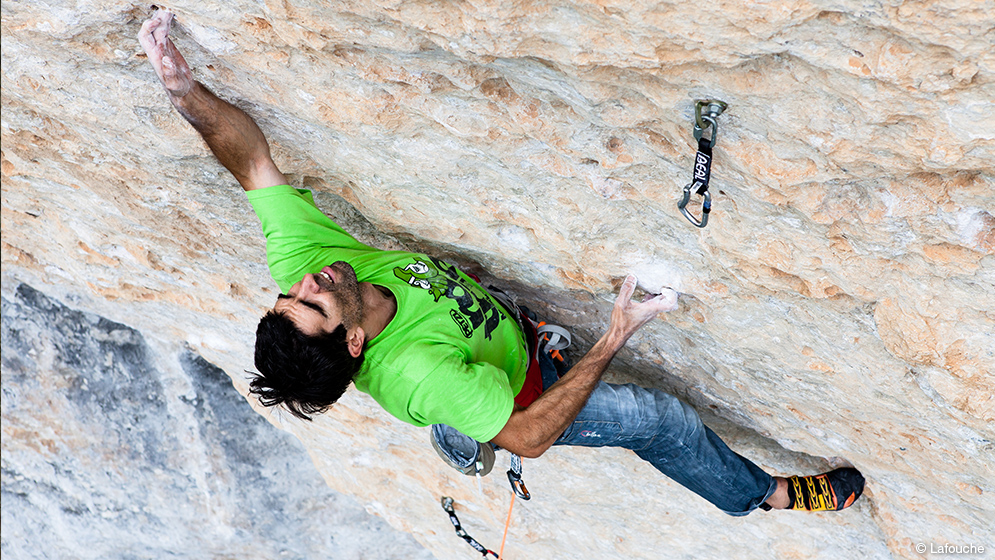 Profile of Dani
Date of birth : July 15 1975
Current status : Professional climber
Hometown : Cornudella de Montsant (Spain)
Activities :

Rock climbing

Training : The school of life
Joined the Petzl Team : January 1 2000
Presentation
"My specialty is multi-pitch big wall sport climbing and putting up new routes."
"But I also like bouldering.I love just being in nature. My favorite climbing spots are in Spain."
Photos
Video playlist with Dani Andrada
Other informations
Book
"Lleidaclimb", a rock climbing guidebook for Lleida (Spain)
Films
Major ascents
Sport climbing
"Corazón de Ensueño" (China), 2010