Ueli Steck: historic solo of Annapurna's South Face
A few years ago, when Ueli Steck became a member of Team Petzl, he shared with us his personal motto, "Everything I can imagine is possible." On October 10, 2013, he made mountaineering history by soloing Annapurna's South Face in a record 28 hours. What he had imagined became a reality; an extraordinary feat indeed. Today, Ueli Steck tells us about the ascent and shares his own personal approach to the mountains.
November 7 2013
Mountaineering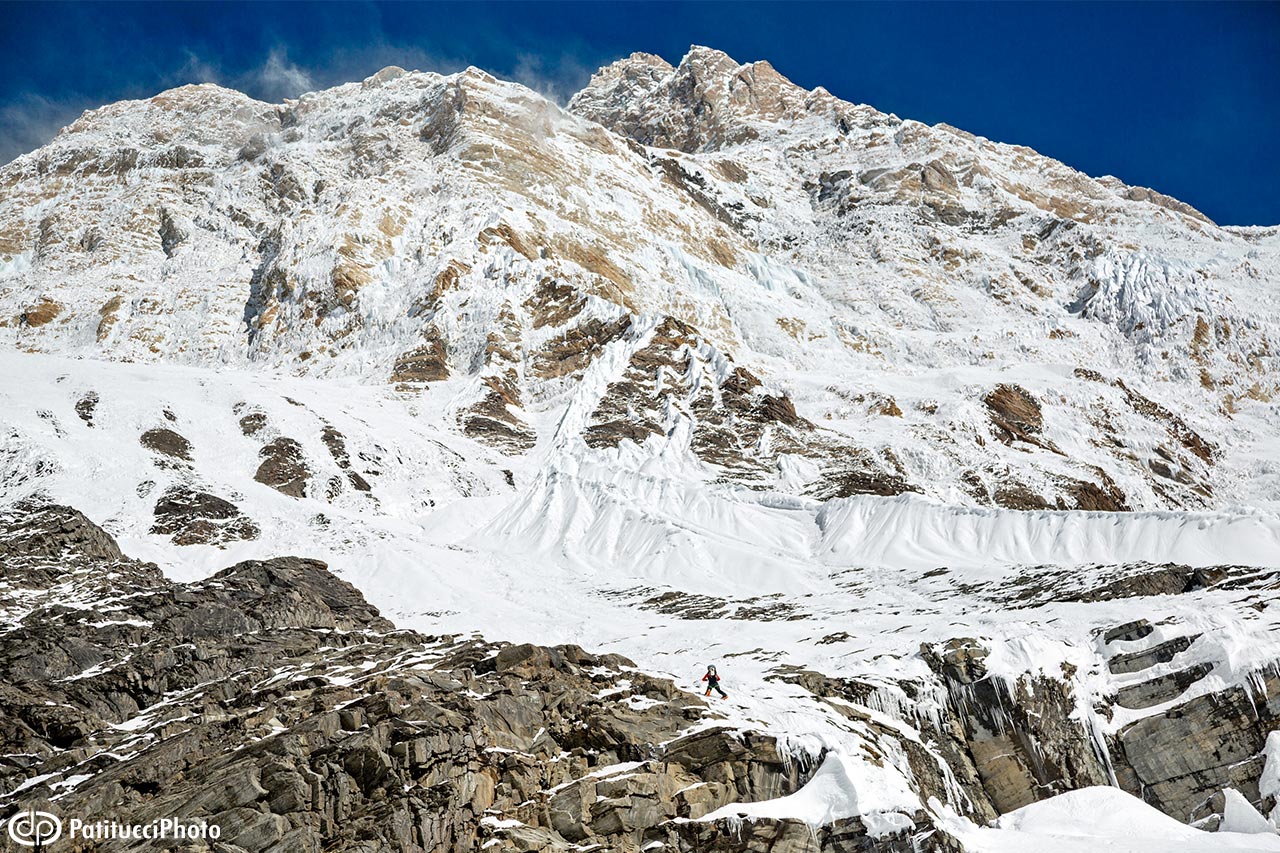 Interview - Ueli Steck
How did you come up with the idea for the ascent?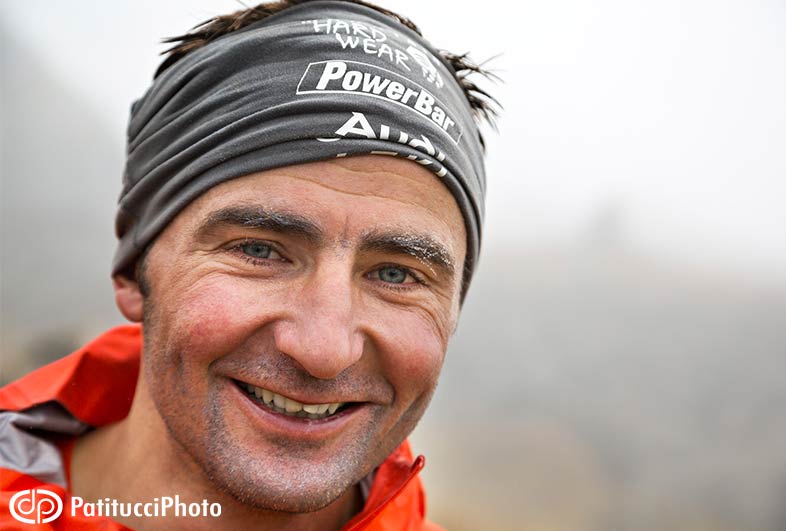 This has been a project of mine for a long time. Pierre Beghin and Jean-Christophe Lafaille first attempted to climb this line in 1992. I made my first try in 2007, then again in 2008, and this time I finally reached the top. It has always been a dream of mine to climb a new line on an 8000 meter peak.
For this attempt I was with my friend Don Bowie. He is a really nice guy and we get along really well. It is very important for me to have a partner that I like to spend time with. Dan and Janine Patitucci are also good friends of mine.

I had not really wanted or planned to bring a photographer, but they both enjoy going on expeditions and they're good friends, so that's how they became part of the team. Don Bowie brought his own cameraman, Jonah Matthewson. My goal was not for this to be a highly-publicized expedition with a lot of brouhaha, I just wanted to climb!

A solo ascent was not in the initial plans, how did you end up making the decision and adapting once in the field?
The face has some technical climbing, but is not extremely difficult. However, for Don it felt difficult. He was also worried about rock fall and avalanches. This was not a concern for me, but he wasn't feeling it. He decided to stop and turn around at the bergschrund. It was a big decision for me to keep going. I was absolutely certain that the conditions were great; and they were. I think that making the decision to continue was the hardest part; I was not prepared for it. Once I started climbing I was able to switch into soloing mode, and the ascent turned out to be my greatest experience ever. I decided not to communicate much during the expedition, which meant no blog; and that was really nice since I could just focus on the climbing. When I started the ascent I focused only on climbing and nothing else. I spent 28 hours in my own world, not thinking about the future or the past, just on my own in the present. Of course, if I ran into problems I also understood that I was on my own, but the risk is more easily acceptable when it's my own solo adventure. I try to keep things simple.
The bigger the adventure the simpler it gets!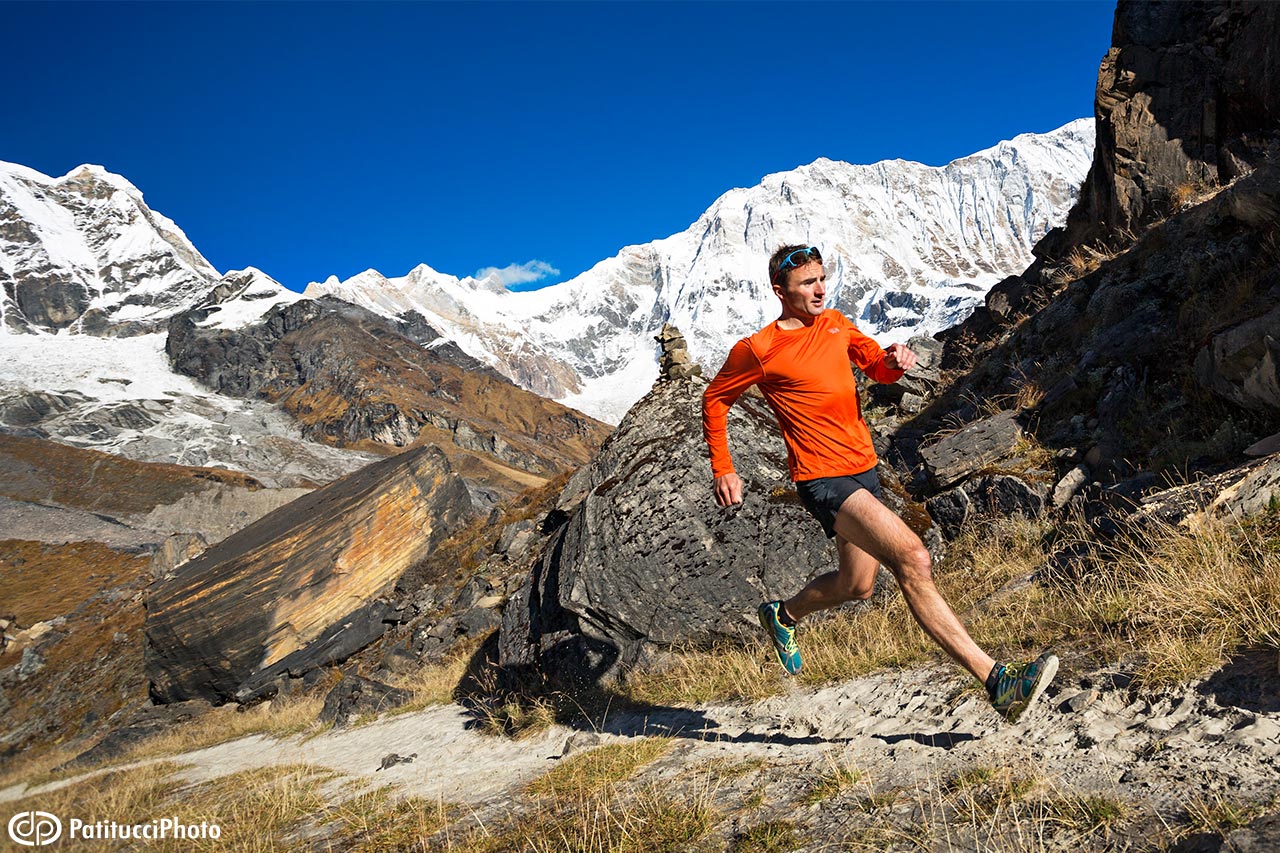 How was your experience on the ascent?
The climbing went well. I never really felt tired or that I was in over my head technically, which is how I like it. During the ascent I continuously made sure that I could downclimb. As long as you climb at a difficulty where you can comfortably downclimb, soloing is fun and enjoyable. This entire experience belongs to me. It's hard to explain, but this was a very personal and powerful experience. The one big problem I have to work on right now is that you get really used to and really start to love the feeling when you solo.
Climbing big routes in this style is also very dangerous so I best not make it a habit!
How do you physically prepare for a project like this one?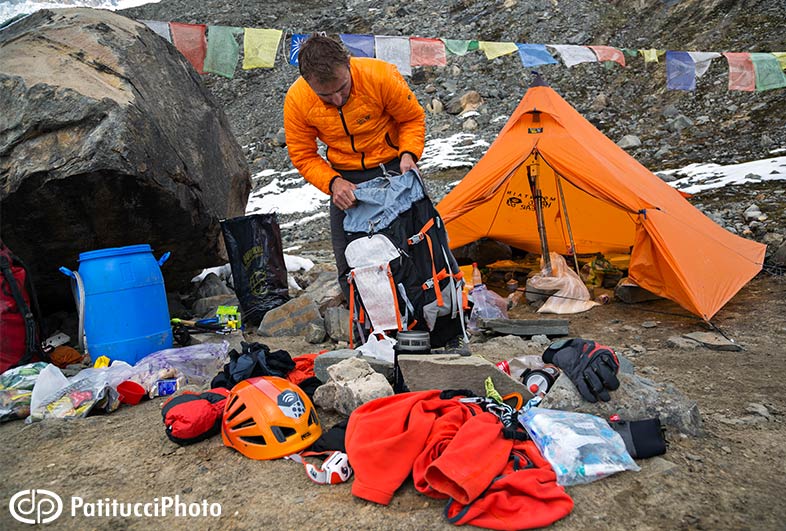 As usual, I had a very strict training program beforehand. This is the key. People kept telling me that I did not look very tired after 28 hours, which was true. I was tired but not exhausted, and I owe this to my training. I ran the 50km Eiger Ultra Trail this summer, and at the finish line I was smiling; tired but not exhausted. It was the exact same thing for this project. My training program had different phases. Before leaving on the expedition I did a lot of interval training and short but hard runs, which turned out to be really helpful.

What are your upcoming projects?
It's hard to say. I have been very focused over the last couple of years, and would like to be a bit more open-minded, to do more of what I just feel like doing. Rock climbing is now high on my list...
The route Ueli Steck climbed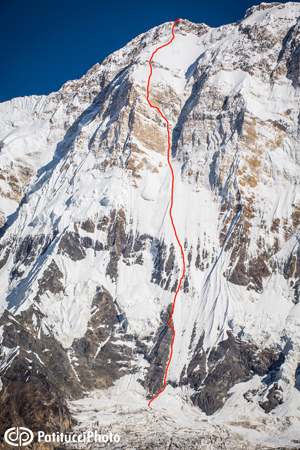 Solo ascent of Annapurna's South Face
(8091 m, Nepal)

Included in this article