Lanyards and energy absorbers
Whether for work positioning or to have an energy absorber that limits the force transmitted to the user in case of a fall, Petzl offers a complete line of lanyards for different applications.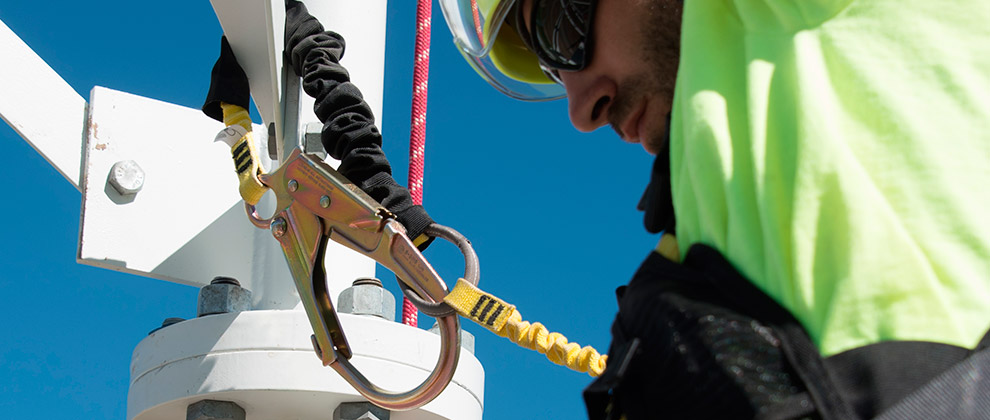 Lanyards and energy absorbers (19)
Work positioning lanyards (2)
Work positioning lanyards
Adjustable lanyards used to make work positioning systems, to complement a fall-arrest system.
Fall arrest lanyards
Lanyards with an energy absorber, used when there is a fall hazard.
How to choose?
Rope access lanyards
Fixed-length or adjustable progression lanyards, available in single or double versions.
Tree care lanyards
Adjustable positioning lanyards that allow comfortable positioning for tree care work.
Helivac lanyards
Lanyards for helicopter drop-off and recovery.