How to choose your ice axe?
Petzl ice axes are designed for moving on different types of terrain. Each one is of course specialized. Their versatility allows them to have complementary uses, inevitably encountered during mountaineering trips.
June 28 2018
Mountaineering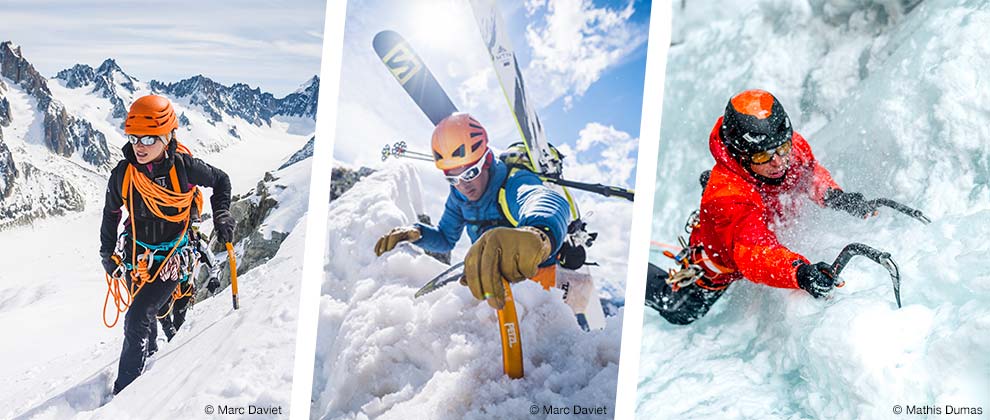 Ice axes for each activity
The line of Petzl ice axes is composed of different families:
Ice axes for glacier travel and ski mountaineering
For glacier travel, easy snow climbs and ski mountaineering. Lightweight, performance ice axes that provide a comfortable grip and good anchoring qualities.
Classic mountaineering ice axes
Versatile models for intermediate climbing on varied terrain. Performance ice axes with forged head and excellent anchoring qualities, adapted to the multitude of configurations of alpine terrain.
Technical mountaineering ice axes
Performance models for difficult snow, ice and mixed climbs. Ergonomic, easy to manipulate ice axes that allow multiple grips and have very high anchoring qualities in ice.
Ice axes for ice climbing and dry tooling
Very technical, performance ices axes for ice climbing and dry tooling.
Each one of these ice axes has characteristics specific to its use on the terrain: length, shape of the shaft, of the pick...