I'D and RIG - Weight: 100 to 140 kg
Warnings
Read the technical notice before viewing the following techniques.
It is important to fully understand the information provided in the technical notice before using this complementary information
Mastering these techniques requires training.
Consult a professional before attempting to perform these techniques on your own.
SOLUTIONS:

Solution 3:
Do not change anything because the system's absorption capacity is sufficient.
Use:
I'D (D20) or RIG (D21)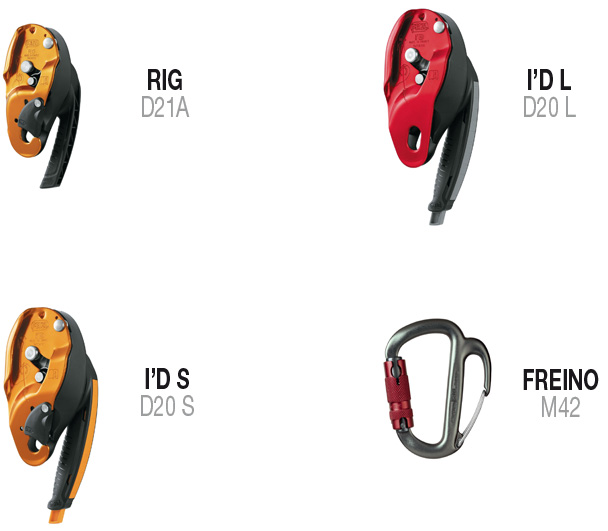 Download the Petzl certificate pdf
LEARN MORE:
If controlling the descent becomes difficult, add more friction with a FREINO carabiner.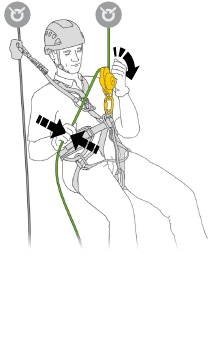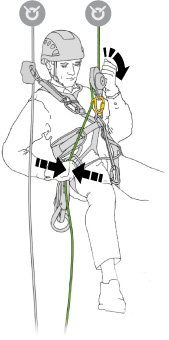 FREINO M42

Braking carabiner
The I'D and the RIG are certified to 150 kg, following the EN 12841 and EN 341 standards
In case of a sudden tensioning of the rope, the energy is absorbed by the rope and by slippage of the rope in the device.