Mélissa Le Nevé
Mélissa Le Nevé considers climbing to be both a language and a means of expression. While competition serves to cultivate her fighting spirit, it is through her work on her personal energy that Mélissa develops her approach to climbing. She seeks to achieve total self-control in the most unexpected situations, whatever the context. Mélissa likes sharing her climbing experience with people who are authentic, and those with whom she can build a close and genuine relationship.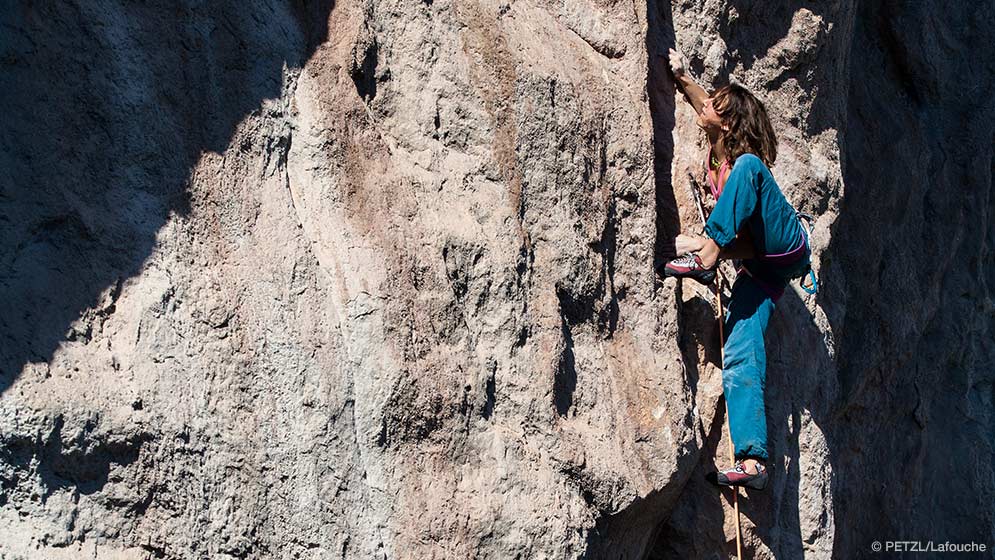 Profile of Mélissa
Date of birth : July 8 1989
Current status : Professional rock climber
Hometown : Fontainebleau, France
Activities :

Rock climbing

Training : Bachelor's degree in History
Joined the Petzl Team : January 1 2011
Presentation
Reinventing myself every day
My philosophy in life is to strive to be in harmony with myself, to express my passion, to reinvent myself every day, and to live in the present. Working to build self-awareness is a long process, but it allows me to convey my own personal outlook and share the strengths I have to offer with society. Over the last few years, I've focused on yoga, shiatsu, chi, and naturopathy to go further in achieving personal balance. I like the feeling of aesthetic movement and the intensity that I can apply to it. I also enjoy intellectual and psychological challenges; I find them stimulating. I do my best to eliminate all constraints and barriers in order to let life surprise me, instead of always hoping for something. Because nothing is more beautiful than reality itself. My dream is to become a world traveler, with total freedom as my guide and mentor.

Background
At the age of 15, looking for a different kind of sport in which mind and body are intimately linked, Mélissa found a small climbing gym near Bordeaux, France. From that moment on, climbing became the obvious choice for her. Right from the start, she focused on competition climbing and bouldering.
As a kid, I was always outdoors, spending my afternoons playing in the forest and climbing trees. But I never thought I would become who I am today.
The colors, atmosphere, smells, and fond memories always lead Mélissa back to her favorite places and landscapes: Frankenjura, Germany; Céüse and Fontainebleau, France; Bishop, USA; and Rocklands, South Africa.
Now 25, her sport climbing accomplishments place her among the world's top female climbers. Also passionate about photography, Mélissa likes to renew her perspective on climbing by trying to capture different angles and points of view.

"Une photo que j'aime tout particulièrement..."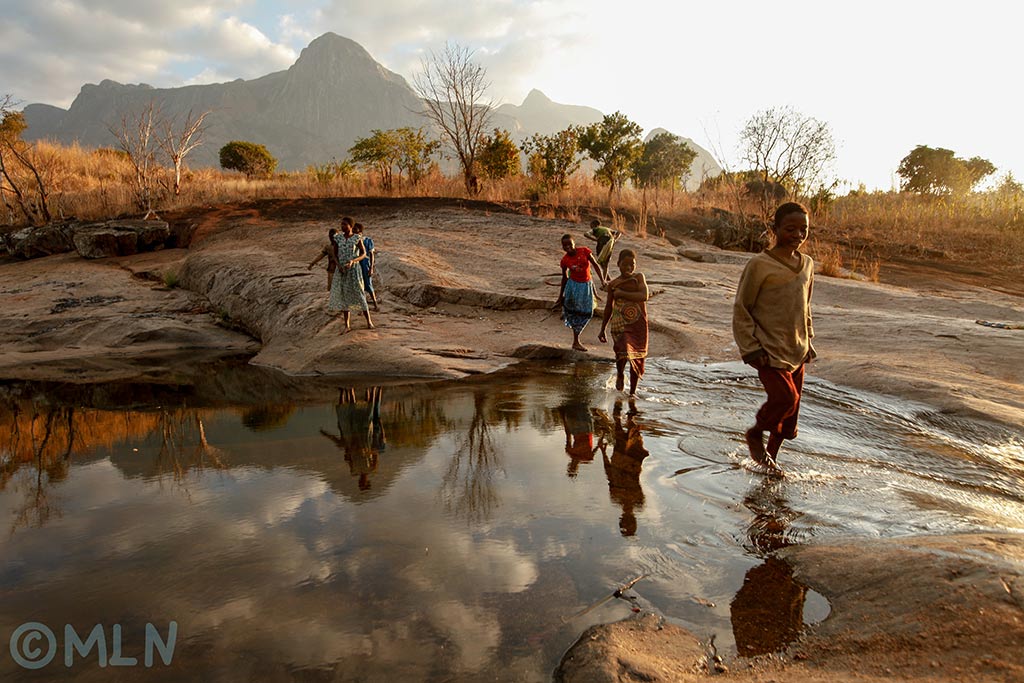 Photos
Noteworthy accomplishments
Competition
French women's national bouldering champion in 2010 and 2013.
Fourth in the overall World Cup standings in 2011.
Several World Cup podium finishes, including second place in Dragomer, Slovenia in 2013.
Fifth at the World Championships in Munich, Germany in 2014.
Bouldering
Fontainebleau, France - the Big five, including Atrésie (8a), 2015.
Hueco Tanks, USA - Diaphanous Sea (8a+), 2013.
Rocklands, South Africa - Black Shadows (8a+) and The Hatchling (8a flash), 2011.
Rocklands, South Africa - The Amphitheater (8a+), 2012.
Sport climbing
Red River Gorge, USA - Fifty Words for Pump and Southern Smoke (8c+), 2012.
Frankenjura, Germany - Wall Street (8c), 2014.
Céüse, France - Baa Baa Black Sheep (8c/8c+), 2014.
Meteora, Greece - Action directe (8b+), 2014.
Videos