TWIN RELEASE
Releasable, the TWIN RELEASE progress capture pulley is designed to set up 4:1 haul systems for work in confined spaces or for technical rescue. Releasing the cam is possible with the ergonomic handle. The brake integrated into the moving side plate and the main faceted sheave with single-direction rotation, offer additional braking and better control when lowering heavy loads. The two sheaves provide excellent hauling efficiency. The swivel facilitates operations, allowing the pulley to be oriented under load and direct connection of carabiners, ropes, or slings.
Available May 2022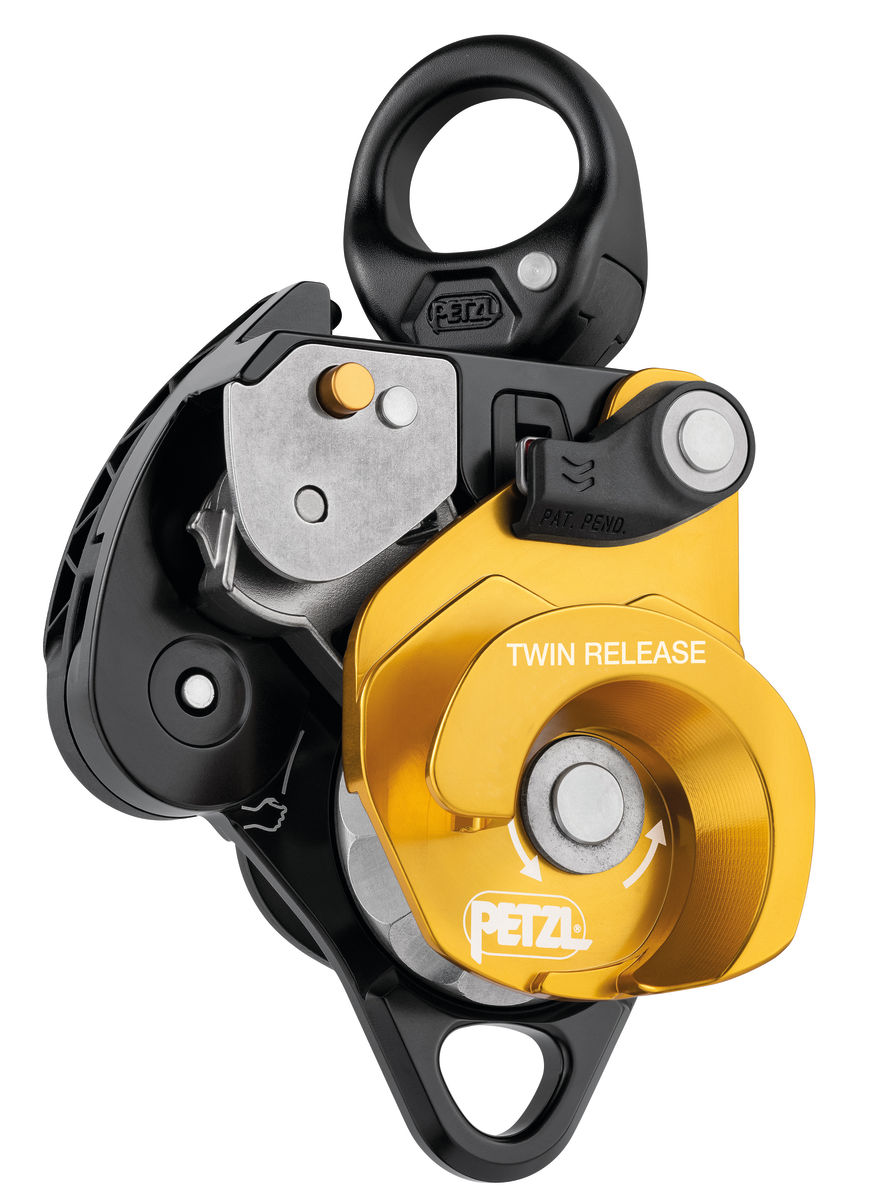 TWIN RELEASE : Video
Release of the cam and passage of the rope through the brake integrated into the main moving side plate, allows comfortable and precise control when lowering.
The cam can be locked in the open position to make it easier to feed slack.
Main faceted sheave with single-direction rotation provides excellent efficiency when hauling and additional braking when lowering heavy loads.
Triple-action opening of the moving side plates is quick and easy, even with gloves.