REEVE
Combining two pulleys and a rigging plate, the REEVE carriage pulley is an integrated solution designed to simplify setting up rescue systems on tensioned highlines. It's compact design limits the number of connectors and the height of the system. Two large-diameter sheaves mounted on sealed ball bearings provide excellent efficiency when moving. Multiple connection holes to directly attach ropes, slings, or carabiners, allowing for better organization.
Available May 2022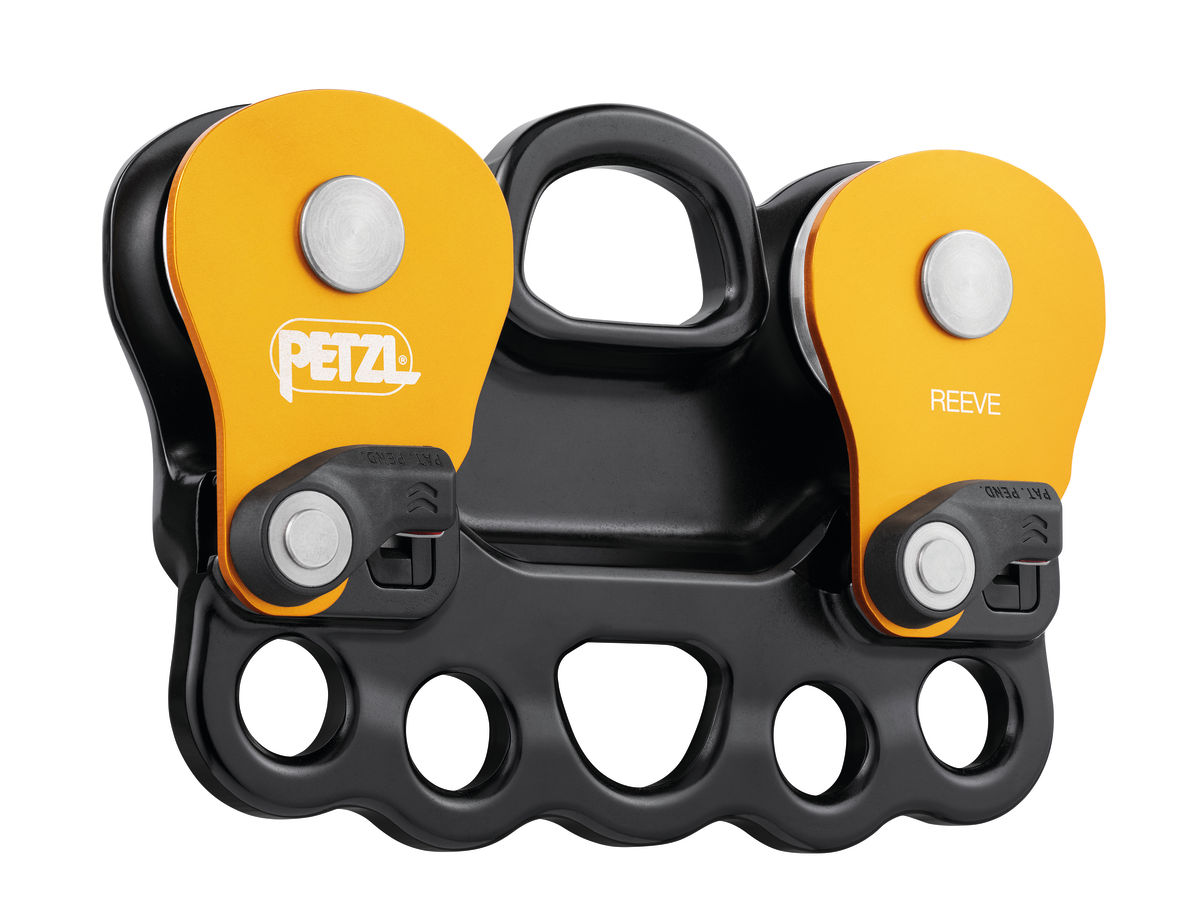 Triple-action opening of the moving side plates is quick and easy, even with gloves.
Two red indicators provide a visual warning when the moving side plates are unlocked.
The attachment holes allow ropes or slings to be threaded for direct connection and to facilitate operations.
Multiple connections and configurations are possible to respond to different rescue situations on a tensioned highline.
The REEVE pulley can also be used in a haul system.