NEWTON European version
NEWTON is a lightweight, ergonomic fall-arrest harness. The harness is easy to use; its straps are color-coded to simplify donning. It allows immediate access to tools, thanks to its equipment loops and slots for the TOOLBAG pouch. Its textile sternal attachment point and metal dorsal attachment point provide great versatility. It is certified to European and Russian standards.
Available March 2021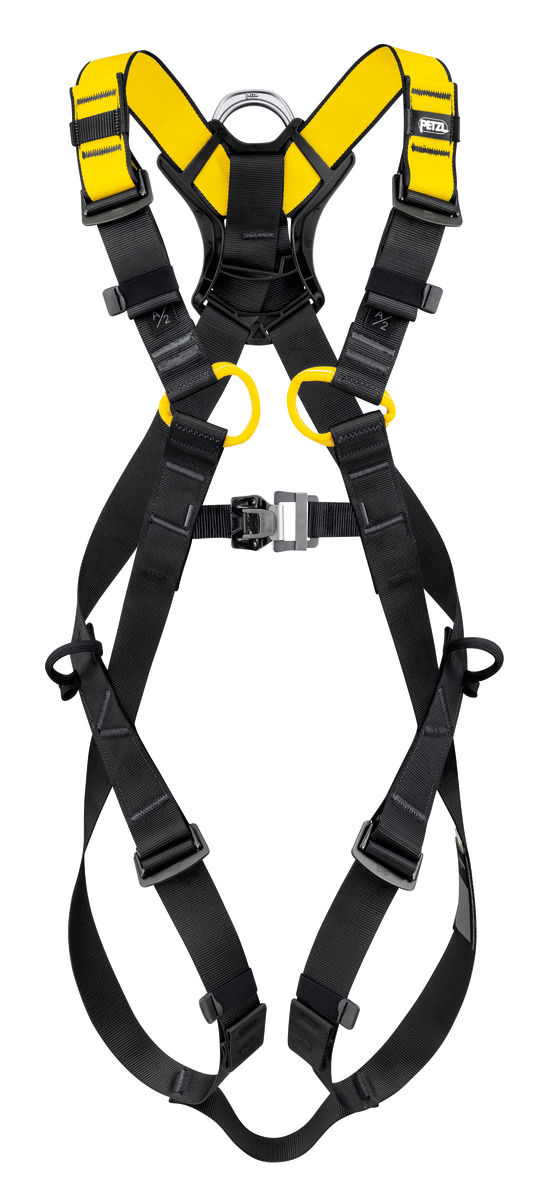 NEWTON European version : Video
The FAST LT PLUS sternal automatic buckle allows the harness to be fastened and unfastened, without loss of adjustment, even with gloves. Lightweight and strong, the textile sternal attachment point allows attachment of a fall arrest system.
The color-coded straps (yellow/black) provide rapid identification of the upper and lower parts of the harness before donning.
Two equipment loops and two slots for TOOLBAG tool pouch, for easy tool access