MAESTRO line: rescue descenders
These descenders offer the versatility required for technical rescue operations: lowering, hauling, handling heavy loads, use in the primary system or in a back-up belay...
Available January 2020
Descenders for technical rescue
Easy rope installation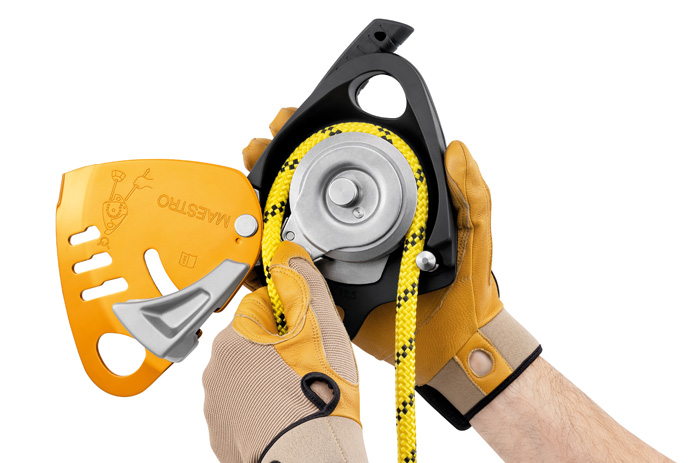 Rope installation is quick and easy, thanks to the markings on the device.
Comfortable, controlled descent, even with heavy loads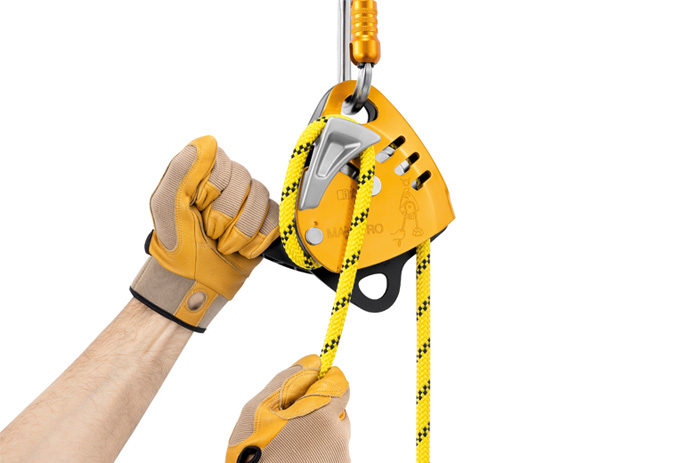 The ergonomic handle and integrated brake allow for comfortably controlled descent.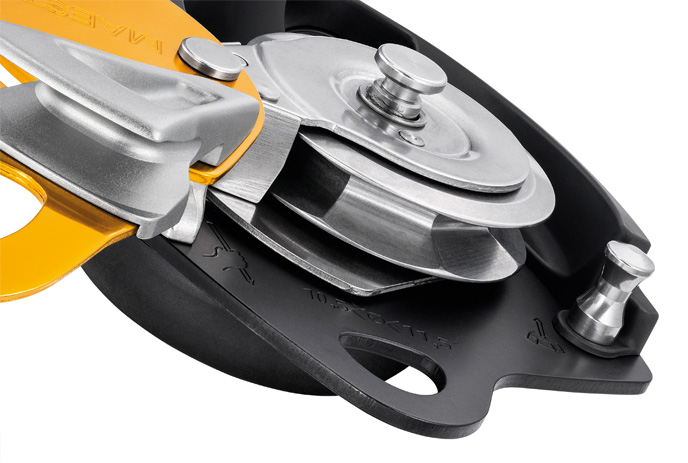 The faceted sheave creates additional friction zones for the rope and thus provides extra braking for lowering heavy loads.
Excellent hauling efficiency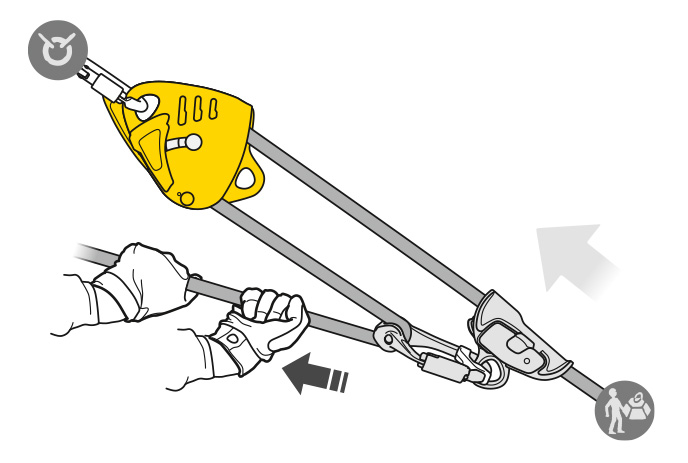 The integrated progress-capture pulley with very large diameter sheave mounted on sealed ball bearings rotates in only one direction for excellent hauling efficiency. The lower connection point can be used to create different types of hauling systems.
AUTO-LOCK system: automatically locks the rope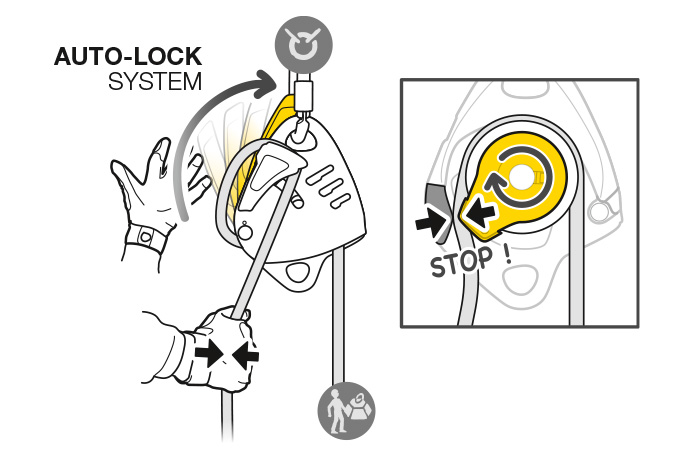 The AUTO-LOCK system allows automatic locking of the rope when the handle is not in use. Once locked, the rope can be taken up without having to manipulate the handle.
Choosing a descender
MAESTRO S

10.5 to 11.5 mm

250 kg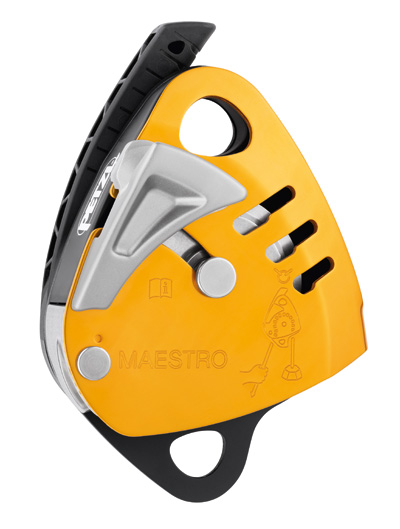 MAESTRO© S
Descender with integrated progress-capture pulley, for loads up to 250 kg, compatible with 10.5 to 11.5 mm ropes.
MAESTRO L

12.5 to 13 mm

280 kg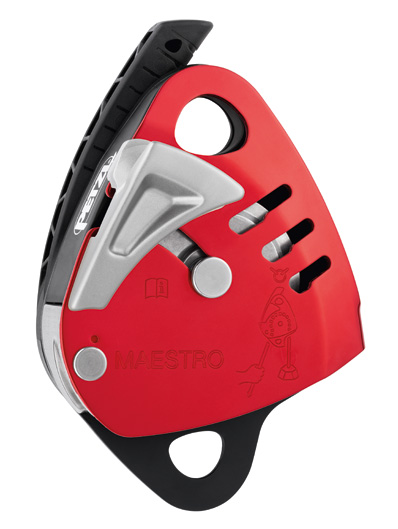 MAESTRO© L
Descender with integrated progress-capture pulley, for loads up to 280 kg, compatible with 12.5 to 13 mm ropes.