EASHOOK OPEN
The EASHOOK OPEN carabiner is designed for use at the ends of a double lanyard or work positioning lanyard. The gated connection point allows for direct attachment of the carabiner to the lanyards. If the lanyard is damaged, the connector can thus be reused. The excellent grip and automatic locking system facilitate handling when passing intermediate anchors.
Available May 2018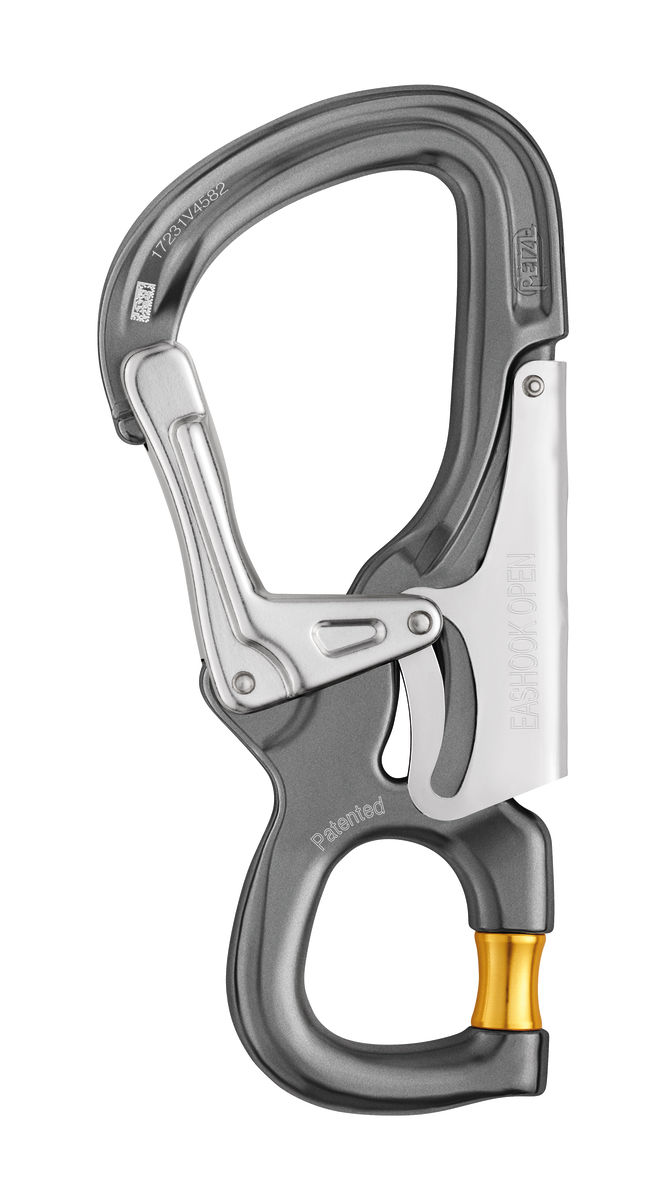 Combination of EASHOOK OPEN with ABSORBICA-Y lanyard
The EASHOOK OPEN carabiner is easy to integrate with a lanyard with an ABSORBICA-Y energy absorber, thanks to the gated connection point.
Combination of EASHOOK OPEN with PROGRESS ADJUST lanyard
The carabiner has a wide gated attachment hole for easy integration of a PROGRESS ADJUST progression lanyard.
Keylock system
To ensure optimal efficiency, EASHOOK OPEN carabiners use the Keylock system: the body/gate interface does not have a hook that could snag on anchors, ropes, harness equipment loops...