Anne Skidmore Russell - Chouinard's Gully
The route was Chouinard's Gully (WI3), in the Adirondacks. My partner was leading off to the side and was about 30 feet up. I was tied off to a little tree at the base with a rock buttress next to me; I thought I was safe.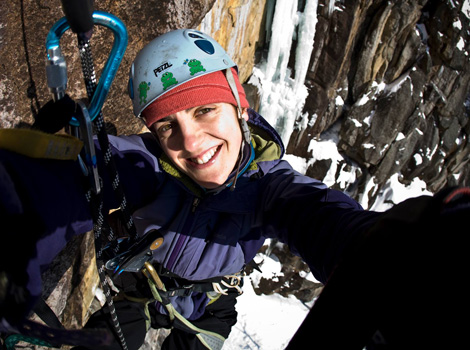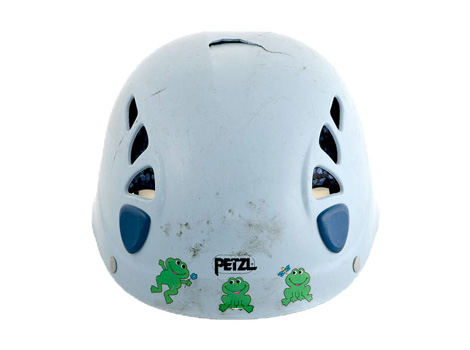 I was standing there belaying and the next thing I knew I was on the ground. I wasn't knocked unconscious, but the hit was forceful enough to make my knees buckle. I stood up, shook it off, and felt the top of my now-cracked helmet.
My partner and I believe that some climbers topping out more than 200 feet above must have knocked a chunk of ice down. Even if they'd yelled "Ice!" we wouldn't have heard it—and perhaps it's a good thing: if I had looked up, I could have gotten it in the face.
—Anne Skidmore Russell
For more #HelmetsMatter stories - Click Here.
Warning: Climbing, mountaineering, and the activities described in this story are inherently dangerous. You are responsible for your own actions, decisions and safety. Wearing a helmet can significantly reduce the risk of head injury, but does not ensure protection against all impacts.