Belaying a second from a belay station with the GRIGRI on the harness, using a redirect
Warnings
Carefully read the Instructions for Use used in this technical advice before consulting the advice itself. You must have already read and understood the information in the Instructions for Use to be able to understand this supplementary information.
Mastering these techniques requires specific training. Work with a professional to confirm your ability to perform these techniques safely and independently before attempting them unsupervised.
We provide examples of techniques related to your activity. There may be others that we do not describe here.
The GRIGRI can be used to to belay on multipitch routes.
This is the recommended technique for belaying a second from a belay station.
Install the rope in the GRIGRI, making sure to place it in the device in the right direction. Connect the GRIGRI to the harness with a locking carabiner. Lock the carabiner. Pass the climber side of the rope through a directional carabiner, placed above the belay anchor. Do a function test as indicated in the Instructions for Use.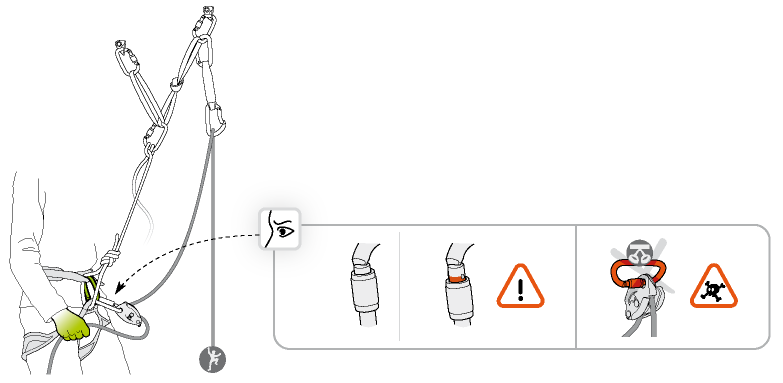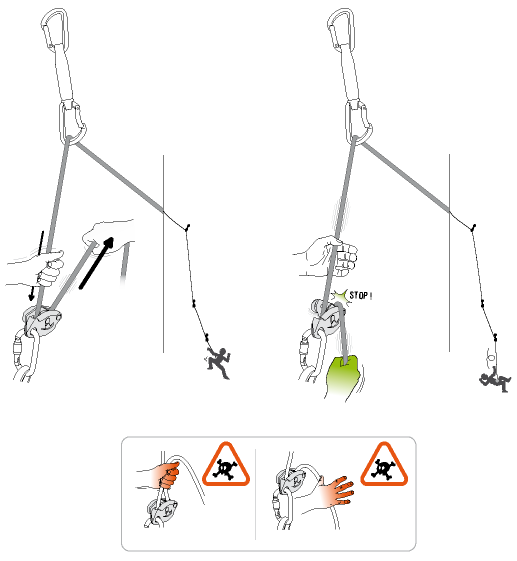 Take up slack regularly as the second climbs. Never let go of the brake side of the rope. To arrest a fall, firmly grip the brake side of the rope while pulling downward on it.