How to properly adjust your AVAO SIT harness?
Warnings
Read the technical notice before viewing the following techniques.
It is important to fully understand the information provided in the technical notice before using this complementary information
Mastering these techniques requires training.
Consult a professional before attempting to perform these techniques on your own.
For optimum comfort and protection, your harness should be properly adjusted, with the attachment points correctly placed.
Follow the donning and setup directions in the harness Instructions for Use. We then provide additional tips to help you get the best possible fit of your harness.
1 - Adjusting the waist belt :
The waist belt is generally adjusted first when donning the harness. It should be tight enough to properly position the harness on the body, but not so tight as to create discomfort.
1 - Waist belt position:
It should be worn at waist level, just above the hip bones.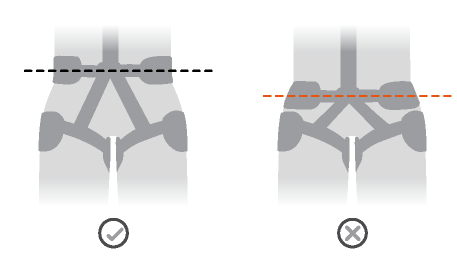 - Side points position:
The side attachment points should be located at the level of the iliac crest.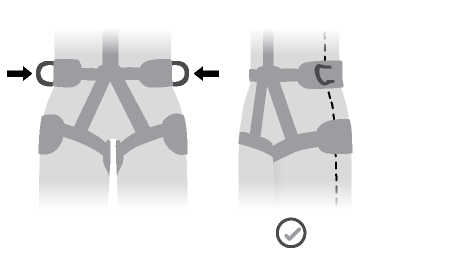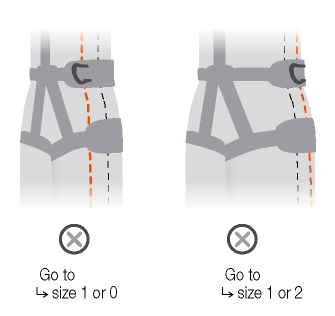 - Ventral attachment point position:
Use the adjustment buckles on both sides to center the ventral attachment point and the equipment loops.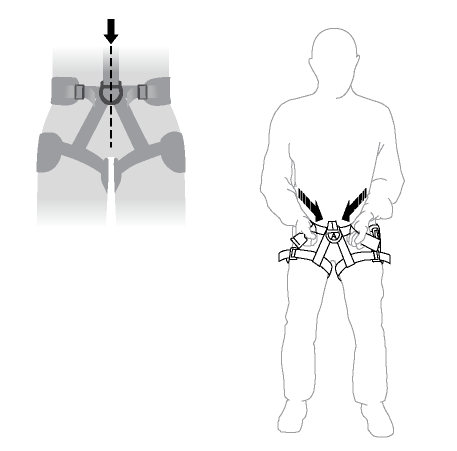 For fall arrest usage with a system attached to the sternal or dorsal point only, the waist belt can be worn slightly looser.
2 - Adjusting the leg loops:
The leg loops should be adjusted, but not too tightly: the user should be able to pass a flat hand between the thigh and the leg loop. The tightness of the leg loops affects the height of the ventral point. Note that the tighter the leg loops, the lower the ventral point.