Petzl professional catalog 2019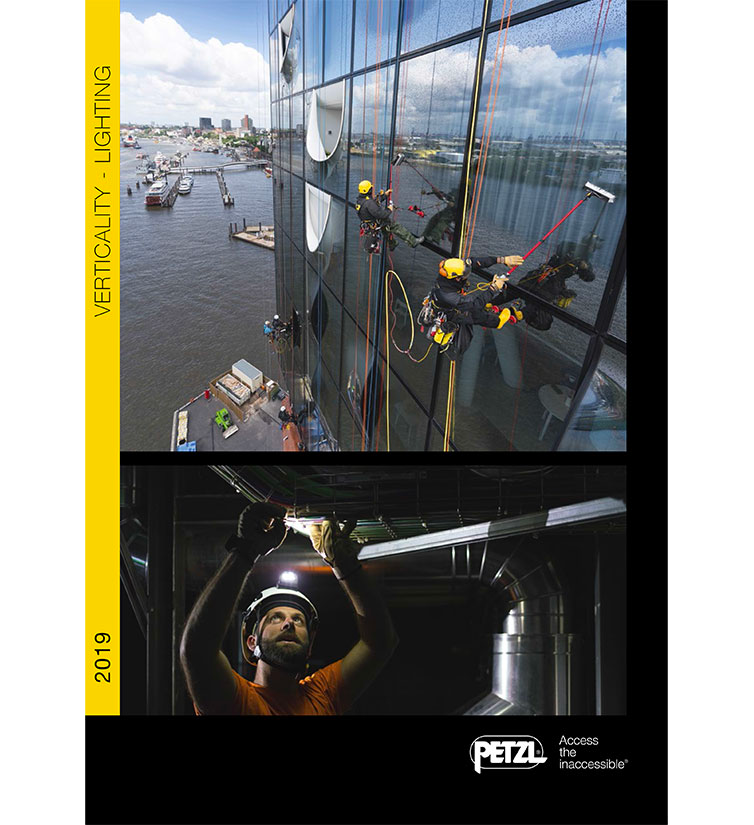 In the realm of work at height, especially in areas related to progression on rope, performance and ergonomics are major issues. At Petzl, we maintain a constant contact with professionals, which allows us to create solutions to meet these needs.
For 2019, we have focused our efforts on multiple product families. With the advent of the new VERTEX and STRATO helmets, Petzl introduces a new line available in different configurations (VENT, HI-VIZ...) with an extensive selection of accessories (visors, nametag holder, nape protector...). Also of note for rope access, the new I'D descenders with AUTO-LOCK function and the international versions of the AVAO and ASTRO harnesses. For tree care, the line received a major overhaul: new SEQUOIA harnesses with accessories, two versions of the ZIGZAG mechanical Prusik.
Safety is a necessity for lighting as well, which is why we developed the PIXA Z1 headlamp for hazardous areas.