Hee Yong Park
One of the leaders of the Ice Climbing World Cup, Hee Yong personifies the current generation of young ultra-talented South Korean climbers. Although he grew up in the competition era, his favorite place to play is in the high mountains. From free climbing big walls to expeditions in faraway lands, by way of establishing new mixed routes, Hee Yong is a well-rounded climber. He is truly fascinated by the mind's ability to enhance strength, skill, and overall performance. He combines the joy of climbing with a strict training regimen, and an ability to meticulously prepare his gear, worthy of a Hwarang warrior, the Korean equivalent to the samurai.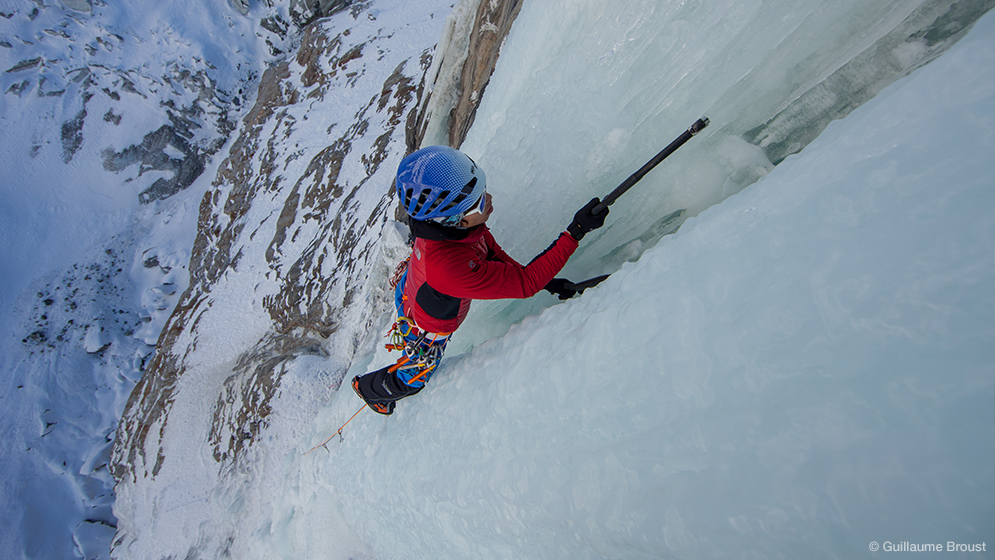 Profile of Hee Yong
Date of birth : July 27 1987
Current status : climber, physical education teacher
Hometown : South Korean
Activities :

Mountaineering

Training : Physical Education degree from Soongsil University
Joined the Petzl Team : January 1 2014
Presentation
Success requires extremely hard work, and my dreams will never die
I like climbing on rock and natural ice. I am inspired by stunning, extremely difficult routes in the mountains. To truly appreciate what perfect movement means in climbing, I prepare and train as much as possible. My short stature is a disadvantage, but I make up for it with a strong mental game. You need to battle and be constantly thinking in order to later appreciate what you have accomplished.
Background
Hee Yong is a physical education teacher. He started his climbing career by competing in national-level competitions in South Korea. After traveling to the Alps, then on expeditions to Trango's Nameless Tower in Pakistan, to the Howser Towers in Western Canada, and to Mount Hunter in Alaska, he committed full-time to the ice climbing competition circuit. He won the Ice Climbing World Cup in 2011 and 2013, and finished second in 2015.
My goal is to become the most versatile climber possible, to climb at a high level in every discipline, while making sure that I continue to enjoy every single one of my adventures.
A story about Hee Yong by Sam Beaugey
I met Hee Yong for the first time in Champagny-en-Vanoise in 2015, during the French stage of the Ice Climbing World Cup. On that particular day, he won through sheer determination, climbing quicker and more efficiently than everyone else. However, what I remember most is when I picked up his ice axes and ice climbing boots. I have never touched ice tools so precisely and meticulously sharpened. They were so sharp that he could have almost climbed the dry tooling section without any grips. It reminded me of ancient warriors who, before heading off to battle, spent days sharpening their swords.
Noteworthy accomplishments
Competitions
First place in World Ice Climbing Cup, 2011, 2013
Ironman (M14) in Switzerland, 2014
Expeditions 
Adil Peak (Pakistan) 6200 m (first ascension), 2008
Trango Tower (Pakistan), 2009
Mount Hunter, The North Buttress (Yosemite, California, USA), 2011