Training tips for climbing from Michaela Kiersch
Getting strong. Even before Wolfgang Guellich built a training board in Campus, Germany, climbers have sought that extra edge to allow them greater performance on the rock or in the mountains. For Petzl Team member Michaela Kiersch, training became a massive part of her routine while living in Chicago during the week and making the long drive to the Red River Gorge for her projects. In this article, Kiersch shares her tips and techniques for staying fit off the rock.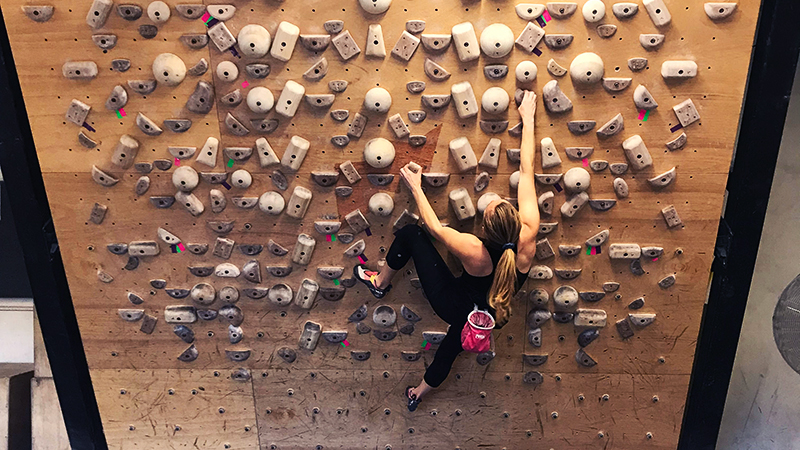 Training for a specific project
When targeting a particular climb, it's important to focus on what kind of movements and holds it will require. If I have been on the climb before, then I know what to expect. If not, I have to ask friends or watch videos in order to better prepare myself. For example, if I want to project a long and endurance based sport climb, I will train more circuits and double routes (climbing two routes in a row). If I am excited about a hard, crimpy boulder I will train power by campusing and doing weighted pull-ups and add in some hangboarding to make sure my finger strength is up. Another trick is to set a simulation of the crux in order to learn the muscle movement and really hone in on the strengths it would require.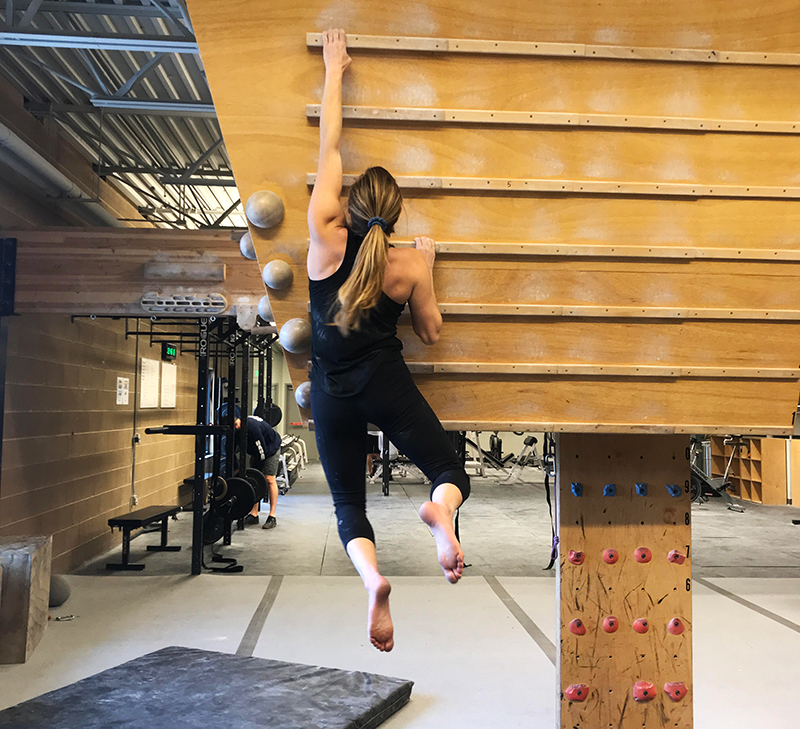 Training for bouldering
Bouldering has always come a little less naturally to me than sport climbing. I am easily thwarted by bigger and more powerful movements. Because of this, I happen to train bouldering quite often. My favorite (and the most fun) method is to climb with friends and challenge each other on boulders. This works particularly well if your friends are a little better than you, I find it motivating to keep up, and I end up trying way harder. More specific training involves campusing, pull-ups (weighted and unweighted), hangboard workouts, push-ups, and weight training like bicep curls.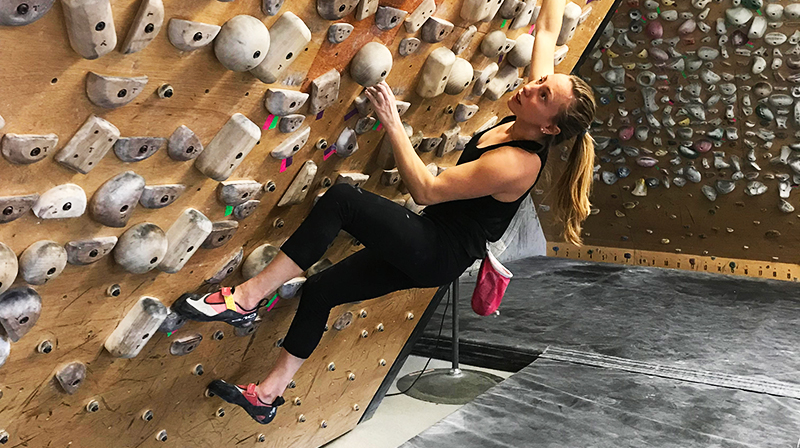 Training for sport climbing
Training for sport climbing can be a little boring. I tend to do lots of circuit training, which involves circling around the wall for several minutes at a time. You can spice it up by having a friend point out holds and sequences for you or by opting to climb on a rope. I will also add in repeaters on a hangboard, up-down- ups on boulder problems and unfortunately, cardio workouts in order to increase fitness and recovery. I think that training for sport climbing hurts a little bit more than bouldering, maybe it's just me.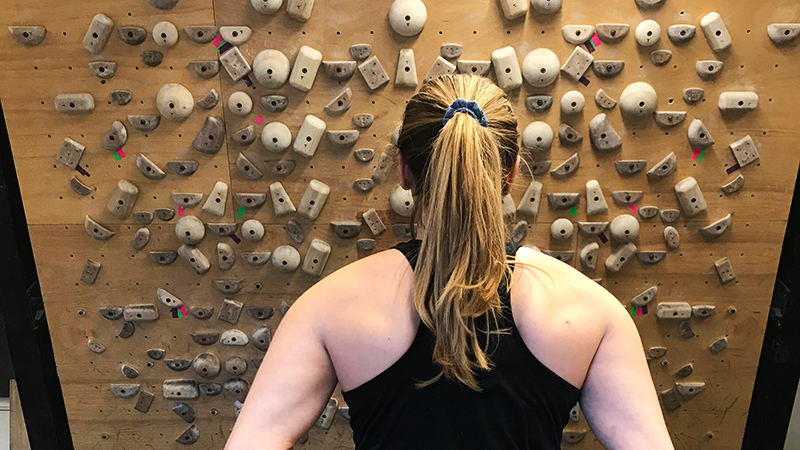 Training while traveling
Fortunately, I usually only travel to climb, so it works out for me. If I am traveling for a trip and still looking to gain strength, I will try and do milage days where I climb as much as possible. In the off chance that I am traveling for something unrelated to climbing, I would research the closest facilities to where I am going and make sure to find time to climb or at least do some general conditioning.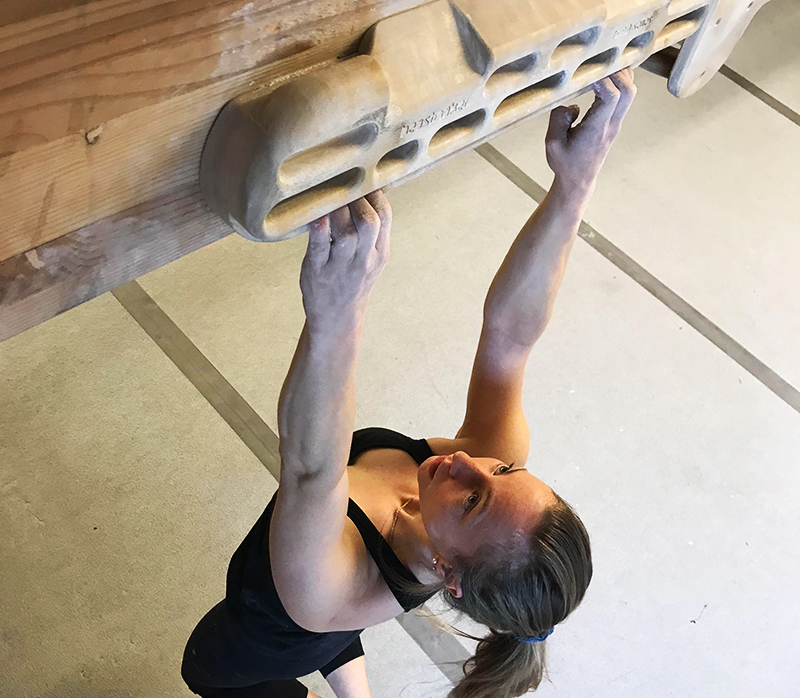 Training at home
I am lucky to have a hangboard set-up in a spare bedroom at my house. One of my favorite things is to make a fresh cup of coffee and do a little training in my jammies. I usually warm up by doing pull-ups on various hold types. It is essential to warm up thoroughly before trying any higher intensity hangs or pulls in order to prevent injury. I love challenging myself on maximum hangs, where I hang for as long as I can on a small edge. I time myself and keep a log to track my progress.
Included in this article