New tech tips for carabiners
The carabiner is an essential piece of gear for any vertical endeavor. We use carabiners so often that it is easy to forget just how useful they are. These new tech tips offer general information on a carabiner's applications and limits, and offer recommendations for correct use.
January 28 2016
Rock climbing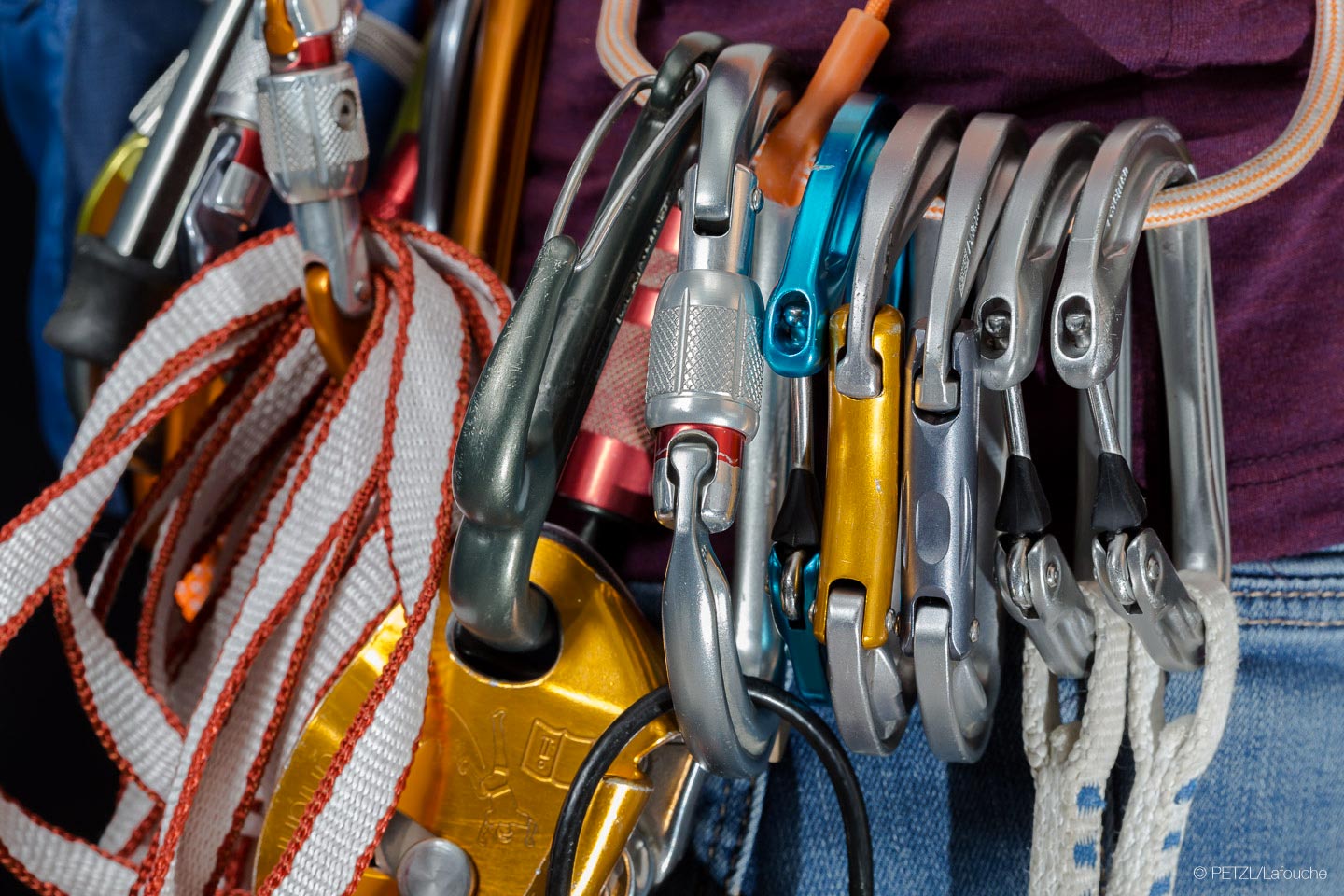 To view all of these documents on petzl.com, you have several options:
Via the carabiner product pages…...
In the "Tech Tips" tab, read through key information on each axis (minor and major), shape, locking mechanisms, positioning, strength...

Viav the pages for your favorite devices, such as the I'D S, GRIGRI, REVERSO, ASAP...
In the "Tech Tips / carabiner choice," read the risk analysis for using a carabiner with the device, and recommendations for carabiners and accessories..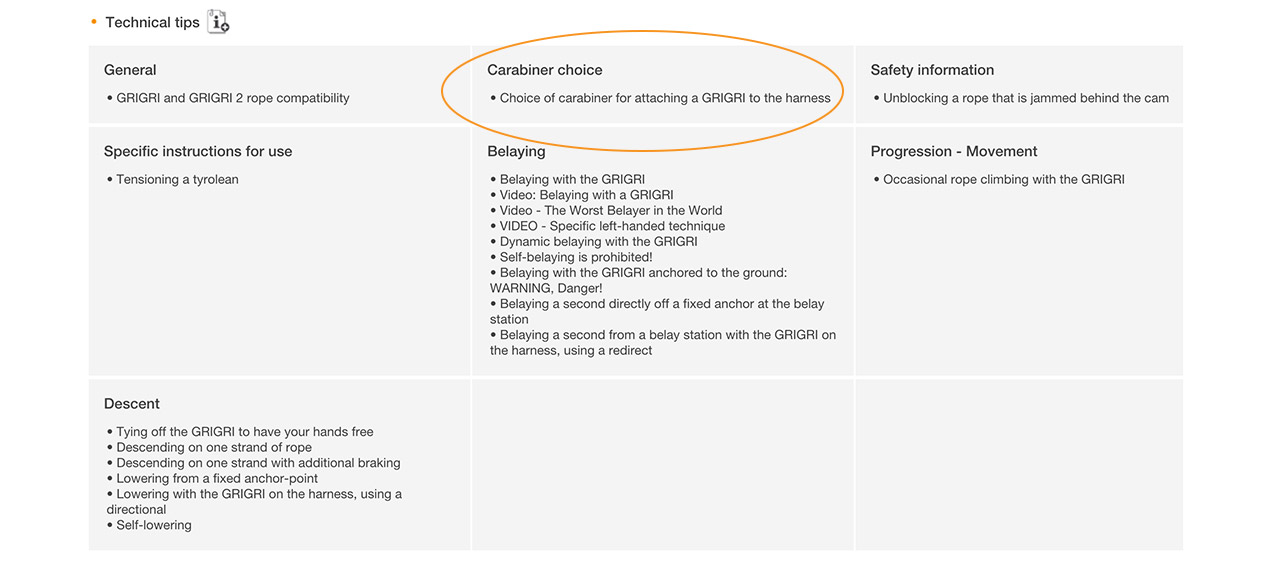 A few links to "general" information about carabiners:
How to choose the right carabiner based on usage: