Belaying a second directly off a fixed anchor at the belay station
Warnings
Read the technical notice before viewing the following techniques.
It is important to fully understand the information provided in the technical notice before using this complementary information
Mastering these techniques requires training.
Consult a professional before attempting to perform these techniques on your own.
Install the rope in the GRIGRI, making sure to place it in the device in the right direction. Connect the GRIGRI to the anchor with a locking carabiner. Lock the carabiner. Do a function test as indicated in the Instructions for Use.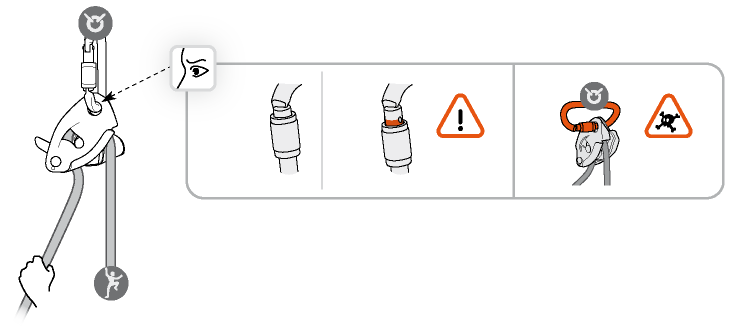 Make sure to avoid any blocking of the device, or of the cam, as this will negate the braking action on the rope.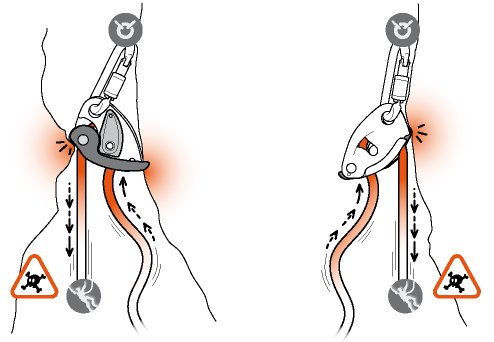 Take up slack regularly as the second climbs, always holding the brake side of the rope. This method of belaying the second is less than ideal: in this position, the GRIGRI's braking action on the rope is not optimal (especially with thin ropes). In addition, the risk of blocking the cam is greater. We therefore recommend a different technique, using a redirect point.