How to properly adjust your AVAO BOD harness?
Warnings
Carefully read the Instructions for Use used in this technical advice before consulting the advice itself. You must have already read and understood the information in the Instructions for Use to be able to understand this supplementary information.
Mastering these techniques requires specific training. Work with a professional to confirm your ability to perform these techniques safely and independently before attempting them unsupervised.
We provide examples of techniques related to your activity. There may be others that we do not describe here.
For optimum comfort and protection, your harness should be properly adjusted, with the attachment points correctly placed.
Follow the donning and setup directions in the harness Instructions for Use. We then provide additional tips to help you get the best possible fit of your harness.
1 - Adjusting the waist belt :
The waist belt is generally adjusted first when donning the harness. It should be tight enough to properly position the harness on the body, but not so tight as to create discomfort.
1 - Waist belt position:
It should be worn at waist level, just above the hip bones.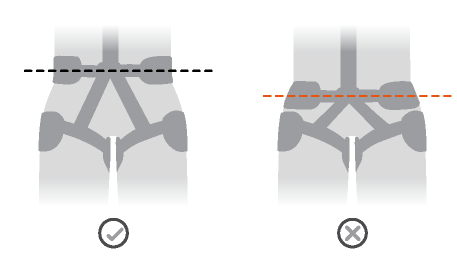 - Side points position:
The side attachment points should be located at the level of the iliac crest.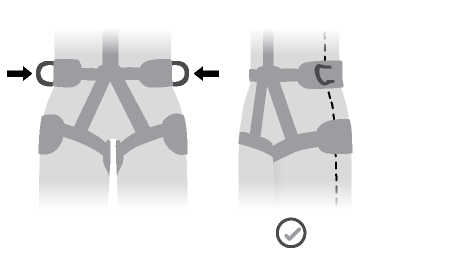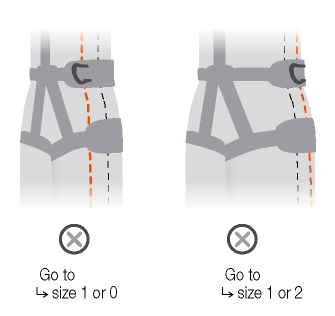 - Ventral attachment point position:
Use the adjustment buckles on both sides to center the ventral attachment point and the equipment loops.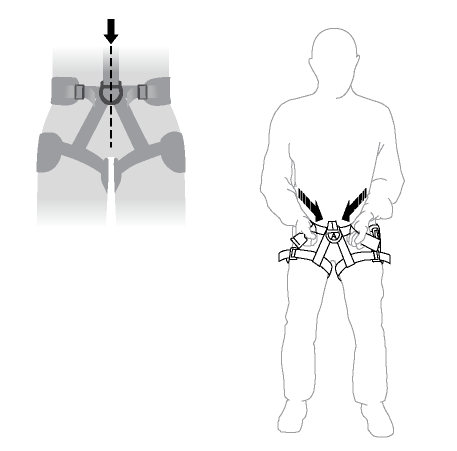 For fall arrest usage with a system attached to the sternal or dorsal point only, the waist belt can be worn slightly looser.
2 - Adjusting the leg loops:
The leg loops should be adjusted, but not too tightly: the user should be able to pass a flat hand between the thigh and the leg loop. The tightness of the leg loops affects the height of the ventral point. Note that the tighter the leg loops, the lower the ventral point.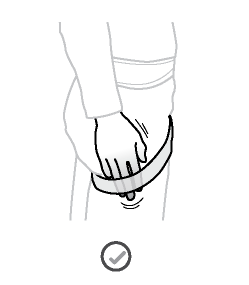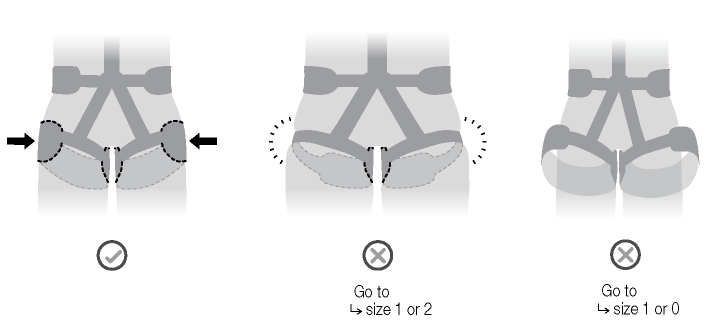 3 - Adjusting the shoulder straps:
Shoulder strap tightness depends on usage and can vary according to the work situation. In suspension or when ascending rope, be sure the shoulder straps are well tightened.
- Sternal point position:
The sternal attachment point should be placed at chest level.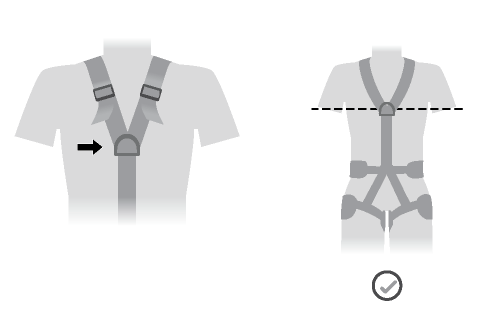 4 - Adjusting the dorsal point position:
The dorsal attachment point should be placed between the shoulder blades.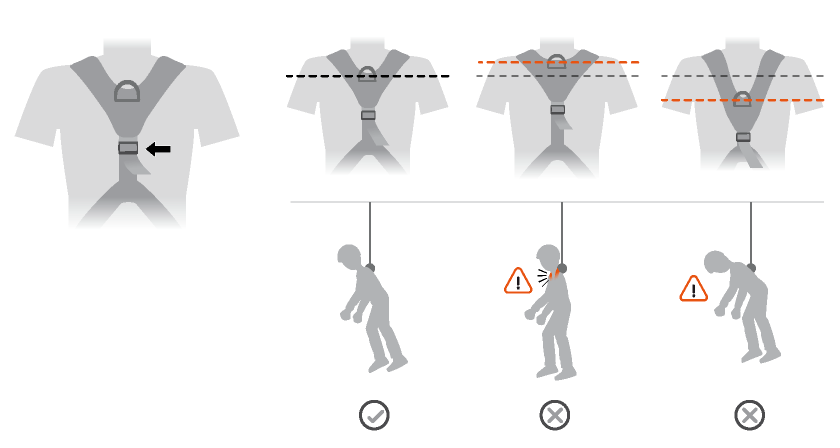 As a general rule, if the suggested adjustments do not allow you to obtain a proper fit, use a different size harness.

Note:
If however, you are still unable to properly adjust your harness, you can use the AVAO SIT + TOP/TOP CROLL combination, which allows a greater range of adjustment.