Descending on one strand with additional braking
Warnings
Read the technical notice before viewing the following techniques.
It is important to fully understand the information provided in the technical notice before using this complementary information
Mastering these techniques requires training.
Consult a professional before attempting to perform these techniques on your own.
Ease of descent depends on the wear on the device, on the rope used, and on the load. Using a braking carabiner helps avoid being surprised by the descent speed, for example on a new, thin rope.

The braking carabiner helps provide better descent control.

The FREINO is a carabiner designed for this purpose. The braking spur should face toward you.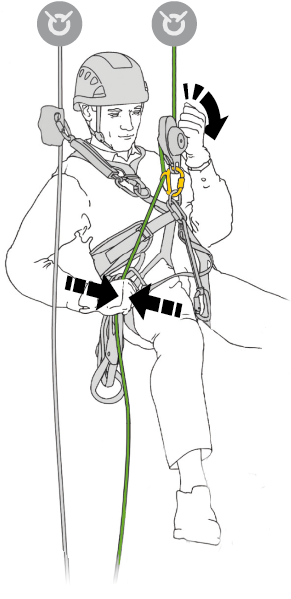 With a FREINO

With a braking carabiner