Which energy source for which use?
In terms of headlamps, there are two principal ways to manage energy: constant lighting and declining lighting. To these two modes, you can associate two types of power supply: rechargeable and non-rechargeable energy sources.
Non-rechargeable energy sources (standard batteries)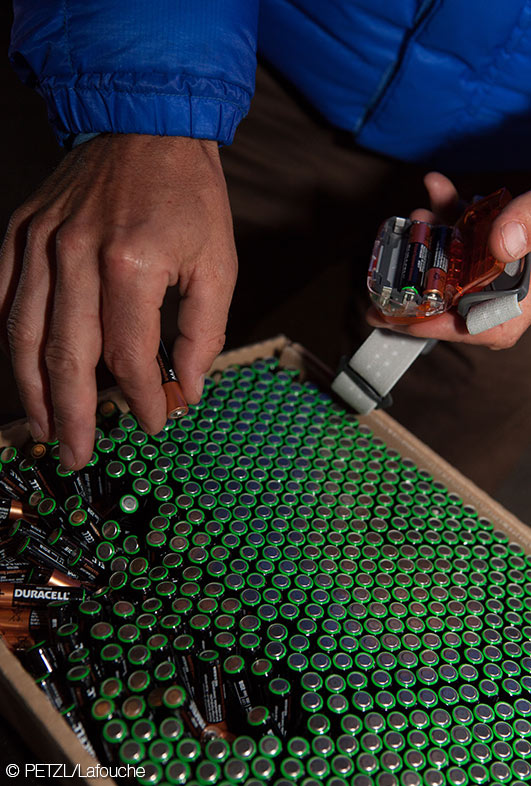 They are intended for occasional to regular use. Most Petzl headlamps are also compatible with Lithium-Ion batteries for better performance in cold conditions, and also with Ni-MH batteries for easy availability and storage, but which require frequent changes for intensive use.
Rechargeable energy sources
Lithium-Ion cell technology is used. It is the most suitable for frequent/intensive usage. When a lamp is used frequently, a rechargeable battery has many advantages, mostly notably economical and ecological (better to throw away one battery than dozens of batteries!)