Petzl adventure parks catalog 2019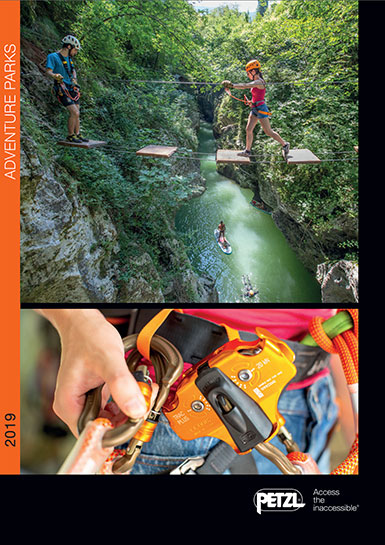 High in the trees, on structures that you have created, your clients live the verticality experience. This may be their very first time and can often be a moment of self-discovery. It is also exciting and fun.
Our equipment for adventure parks is designed so that you can offer them the best possible experience. It must be durable and practical, and should make your job easier. For your clients, safety and comfort are essential.
For example, the new BOREO CLUB helmet is comfortable, stable on the head, and offers reinforced lateral, front and rear protection. Ideal for adventure parks. As for children, they now get a new padded OUISTITI harness that is extremely easy put on and adjust. Of note is the new dorsal attachment point that allows the child to participate in all types of activities.