NEST
The NEST litter was developed in partnership with the French national caving rescue organization. It allows a victim to be transported horizontally, vertically or at an angle. It is easy to manipulate and simplifies installation of a victim. It is suitable for all technical rope rescue, particularly in confined spaces.
Available February 2020
Litter and evacuation triangles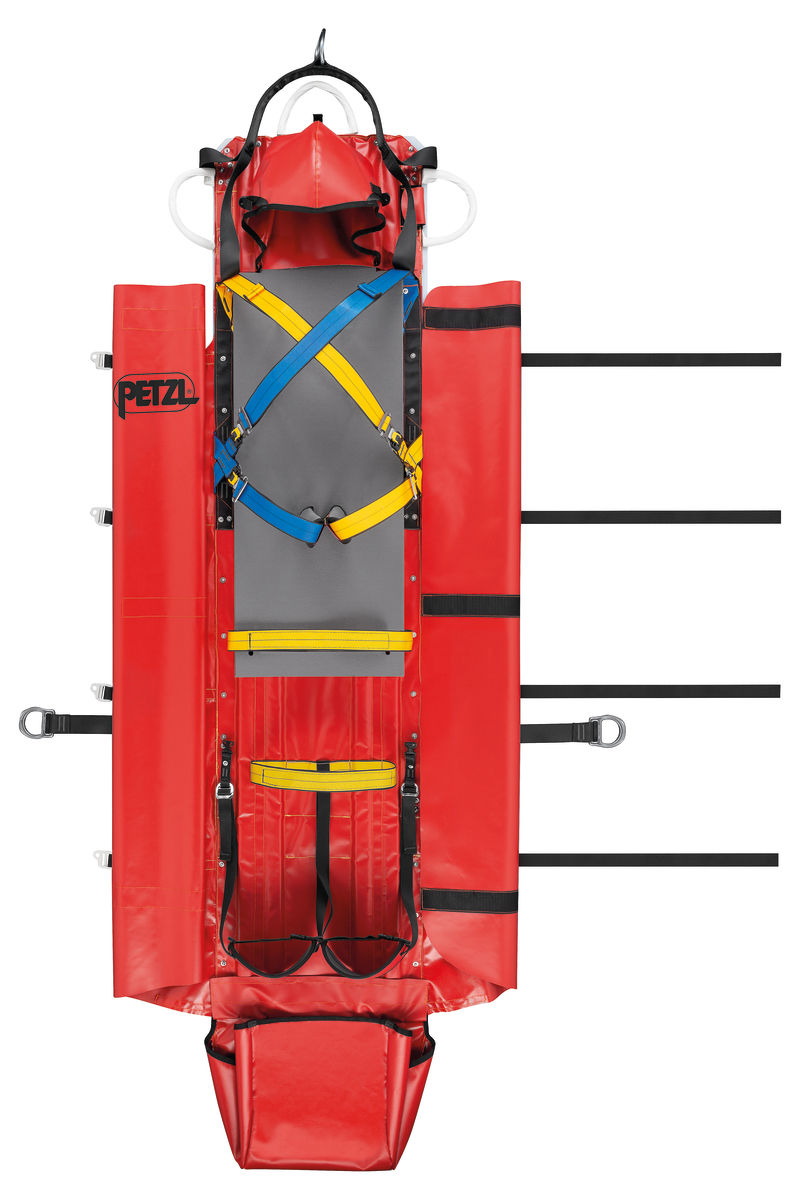 Adjustment is quick and easy, thanks to the FAST LT PLUS automatic buckles. The locking system of the buckle limits the risk of involuntarily unfastening.
Handles are reinforced with high-modulus polyethylene (HMPE), for better grip and durability.
Longitudinal stays and transverse plates can be removed to reduce bulk during access.
STEF tilting device allows the litter to be easily angled according to the terrain.