Manipulation from a distance using a cord
Warnings
Read the technical notice before viewing the following techniques.
It is important to fully understand the information provided in the technical notice before using this complementary information
Mastering these techniques requires training.
Consult a professional before attempting to perform these techniques on your own.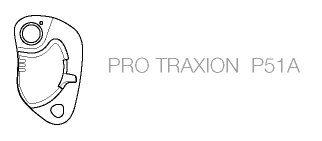 In certain work situations, manipulating the PRO TRAXION from a distance may be an advantage.
The fixed side plate and the cam are equipped with a hole for attaching a cord that can be used to activate or deactivate the cam from a distance.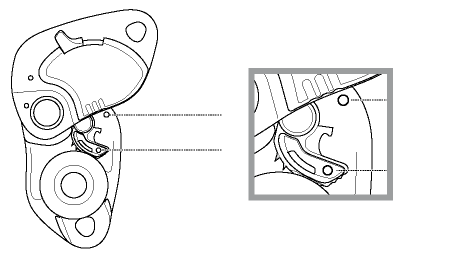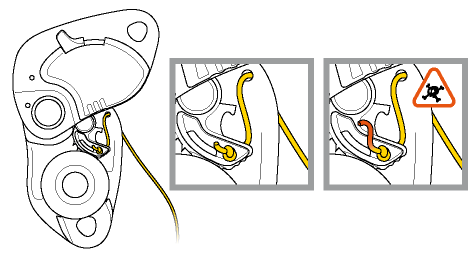 Pass the cord through the hole in the fixed side plate, then through the hole in the cam, and then tie a stopper knot. Warning: the end of the cord exiting the stopper knot must be very short, so as not to interfere with the functioning of the cam. There is a risk of it not locking if the cord gets caught between the cam and the rope.
This manipulation requires particular care and skill and is reserved for experts having performed a risk analysis of the situation. In order to keep visual control of the PRO TRAXION, Petzl recommends you limit the length of the cord to two meters maximum.